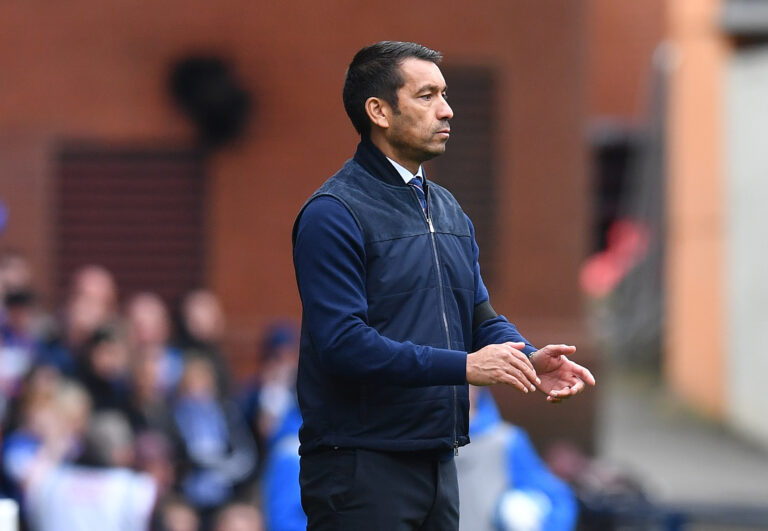 So, how did Rangers and Giovanni van Bronckhorst respond to the Liverpool humiliation?
Was it a strong defiance of that terrible result, or was it a weak and feeble answer to the critics?
Sadly, it was far more the latter than the former, and question now have to be asked, if they didn't before, about where this squad is going.
See, we're reluctant to pin the blame all on Gio – there's no question he is part of it, and just like Steven Gerrard he absolutely refuses on pain of death to drop his favourites.
But this is just it – all the players he refuses to drop are the same ones Gerrard stuck by – no matter how they played he stuck with them, because he'd signed them.
Gio, on the other hand, sticks by the previous manager's players, and barely plays his own supposed signings?
The main crew that need to make way are:
McGregor, Tavernier, Barisic, Davis, Kamara and Kent.
These six add absolutely nothing to the team, and every single one bar Tavernier is a Gerrard signing. Tavernier seems immune like Goldson is, no matter how badly he plays he will never be dropped.
Which is why we don't think it's actually entirely in Gio's hands at all – are the board 'picking' the players? Are these clauses in place from years ago and Gio's hands are tied?
Would an intelligent man like GVB, and he is VERY intelligent, stick by clearly non-performing players if he wasn't 'told' to?
The only exceptions above are McGregor and Kamara – Gio dropped McGregor, and he was right to do that, but he was utterly wrong to replace him with McLaughlin. And Kamara is injured, and hasn't been a starter this season – because clearly someone is unhappy at how vocal he's been about leaving.
Are we right? Is this the board or contracts overruling Gio for most of this, and telling him who to pick and who not to?
We're trying to give the boss some credit here, we cannot fathom most of what he is doing any more and it's nonsensical.
Unless he's trying deliberately to be fired?
Of course that's ridiculous, isn't it? We've heard lots of rumours that his exit is imminent, with stories about a job in the Dutch FA being his target, and being fired is his way out with a severance package to get the job he wants long term.
It seems to us, honestly, like Gio doesn't like being a football manager any more – the pressure at Feyenoord when the wheels fell off seems to be repeating at Ibrox and he's not the kind of guy we think to thrive when the chips are down.
He just doesn't seem to be enjoying being Rangers manager, and he looks like he wants out.
Because this Rangers and this manager is just going nowhere right now.
But let's face it, a lot of this is on the board, particularly Ross Wilson – these people cannot run Rangers with any conviction, and Wilson is clearly out of his depth.
Maybe Rangers really just need a big clear out.