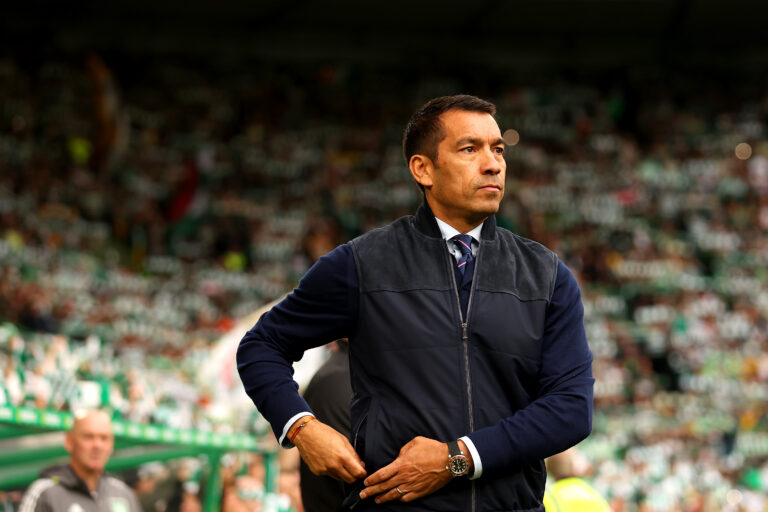 A 5-point gap inside 6 matches is already a massive bloody nose for Rangers – to have picked up just 4 points of the last 9 is not title-winning form, and sadly, the squad the manager pretended he was happy with is all we have to use till January to claw that back.
It is very very early in the season, but it's already a significant lead for them, and while things ebb and flow and seasons are very much swings and roundabouts it's a major lead they have now, and their squad is better filled-out than ours.
We're not going to go knee-jerk and say the league is over, but Gio seems to be struggling domestically to put together a string of real results with this club together in the league.
And all of the duff performances have been on our travels – Livi (ok we won), Hibs and now Celtic.
While we achieved miracles to get to the group stage of the UCL, domestically the form has been ordinary at best.
And crucially it hasn't developed since last season – despite a full preseason, there's been no progression since last campaign, even if Gio did actually improve upon Gerrard in the league last season. 4 wins, a draw and a loss this time round isn't title-winning fare, even this early.
Celtic have won every match and have momentum, even if they're not an outstanding team themselves.
But they have hunger and desire domestically, something Rangers seem to be lacking at crucial moments.
At Parkhead it was non-stop from the first whistle – Rangers were completely blow away, and somehow Gio managed to mastermind a worse performance than February.
At least in February the changes at half time vastly improved the visitors. Today we only conspired to concede more.
We got what we deserved today, and while the league isn't over, we have made it already a lot tougher for ourselves.
A rethink needed.