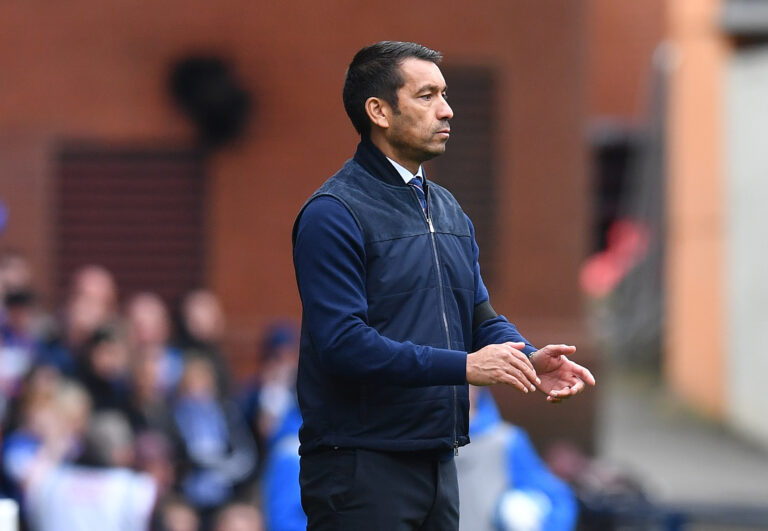 Finally, the dreaded international break is done, and we can start to look forward to the resumption of normal service as far as Rangers fixtures go. 3 games in 8 days for Gio's men, starting with an ever-tricky trip to Tynecastle and ending with a home game against our very good friends St Mirren. The Champions League meat in the sandwich – a casual trip to Anfield to play Liverpool on Tuesday. Exciting times, of course, but how do we see these panning out?
Well, clearly two of them are "must win" and we're not talking about Liverpool. Quite frankly, in our eyes, that one is even less relevant than which of the two cities (Glasgow or Liverpool) win the bid to host Eurovision! Though on a side note, Glasgow would at least be nearer to last year's participants – Celtic!
The important ones, starting with Hearts, and it's always difficult to predict how any team is going to return from the break, however, as touched on previously, it definitely feels that it might just have come at the right time for us, and we'd hope that we can hit the ground running in the Capital. Though we do have a fair few international representatives, as is so often, the "core" contingent has stayed at home, with the likes of McGregor, Tav, Goldson, Kent, Colak, Arfield, Lundstram and this time also Morelos all fully rested and, hopefully raring to go.
Then there's the likes of Jack and Barisic returning on a high as Nations League group winners, having both featured for their NT respectively. Add to that Tillman getting some confidence boosting USA minutes and we've just about covered the whole first eleven. Regardless of who features though, any win will do, and thinking back to the excellent showing in, what was essentially a bounce game at the end of last season from our B team, followed by complete dominance in the Scottish Cup Final, we think we'll have enough to get over the line in this one.
That is, of course, if we focus 100% on the game and don't worry at all about midweek, which, to be fair, we've been quite good at doing under the current regime. Under no circumstances can we afford to waste our time thinking ahead to Tuesday.
Parking Champions League Matchday 3 for a second, it's the same story against St Mirren, absolutely no looking ahead to the midweek tie (potentially more important though, which we'll touch on later) and full focus on getting the 3 points from St Mirren. There are two ways to look at this one – on one hand they were brilliant against Celtic, so we need to be wary, on the other hand, lets smash them to pieces and show that lot how it's done. Definitely prefer the latter option and to return with 2 wins out of 2 is absolutely our bread and butter.
But what of the Champions League? To say it's been an unmitigated disaster so far, would be dressing it up, and realistically we're finishing bottom of the group, wooden spoon, lucky to get a point in what's clearly a very very tough group. For anyone clinging on to the hope of progression, you're…. optimistic, and for those who say we might get Europa, so are you. But if we really had to conjure up a scenario where we're playing European football in the second half of this season, here it is:
We lose to Liverpool at Anfield, that's essentially guaranteed. We still have two home games though, so let's take heart from 60 minutes against Napoli and say that we grind out a draw at home to Liverpool. Meanwhile, we're looking to pin our hopes on Napoli beating Ajax home and away. We go away to Napoli and again, take nothing on our travels, whereas Ajax again lose out to Liverpool in matchday 5. Going into the final group game, we're sat on a single, solitary point, whilst Ajax are on the 3 that they took from us on Matchday 1. A win here, and we've secured 3rd spot. Now, see how unlikely that is?! In fact, it's about as likely as Gio dropping Goldson – very very unlikely, but not impossible.
Why am I discussing this borderline fiction? To highlight just how improbable Champions League progress actually is, and why we need to focus purely on domestic matters. Of course we want to see our team compete and of course we want to win every match we play. But as of now, every league match is in itself a qualifier for next season's CL, and if we got to the end of the season, having lost the league by 2 points, and looked back at a slip up against St Mirren at home in between games against Liverpool, our performances and indeed results would be scant consolation for missing out on 56!
Bottom line, all our eggs need to be in one basket now. The good eggs anyway, save the rotten ones for Europe and let the likes of Kamara, Wright and Sakala deal with that.

We've more important things on the domestic front to work on.