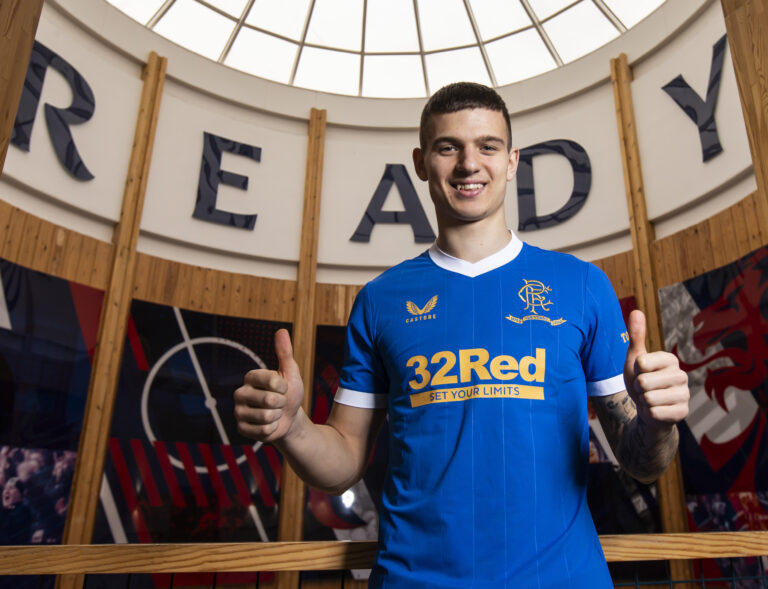 Despite his pre-season overhaul of physique Bassey-style, it hasn't worked, and Mateusz Zukowski is as far away from the first team as he's ever been and said to be heading out on loan to Lech Poznan.
The Polish signing was added as a body to replace Nathan Patterson, but unlike the January sale to Everton, the Pole was unable even to get occasional minutes here and there, with just one start, that cup match at Annan.
Otherwise, unfortunately, this has been an addition which didn't click, and if the reports are true, he'll be off to his homeland before long.
He seems like he's worked hard to be a real option for Gio this season at Ibrox, but the manager is unmoved and has barely even put him on the bench.
Some signings just don't work – that January saw 3 fails and one success. Diallo, Ramsey and Zukowski were all fails, which is not atypical for a January window.
To get one of 4 when all four were borderline free (Ok, Zukowski cost a modest 6-figure sum) and three were loans is better than nothing, so it has actually worked out ok in the end.
And now the Pole appears to be headed away from Rangers back to his home turf.
We're sure he's a lovely bloke and wish him well out there, but Rangers wasn't for him.