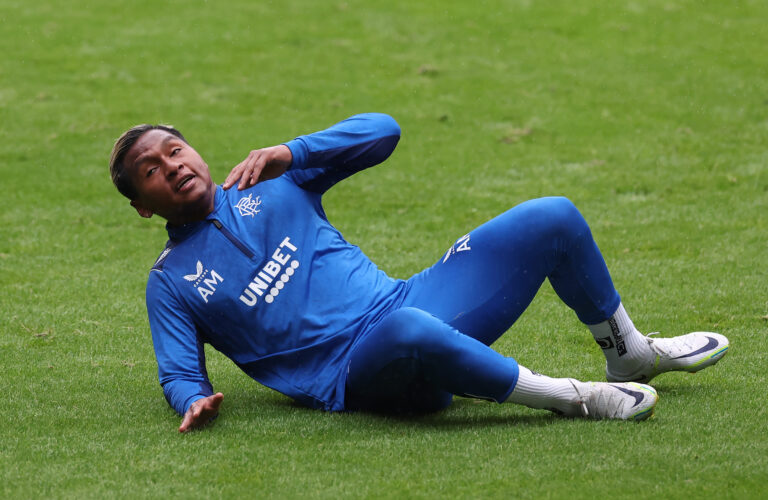 So we thought we'd cover the full injury situation at Ibrox, which while not desperate, could perhaps be a bit better.
We'll take you through all the cases and where they're at.
Alfredo Morelos:
He is physically mostly recovered but he's a million miles off fitness. He's considerably short for competitive action and wasn't even considered for the friendlies. He took gentle part in yesterday's open session. Alfie isn't expected to be ready till September so anything earlier is a bonus.
Filip Helander:
After a setback in Portugal following yet ANOTHER rehab, the Swede's injury nightmare at Ibrox continues. We don't know how long he's unavailable for this time, he spoke recently and said he's feeling a lot of pain, while the club withdrew him from training early into the stay in Algarve. Ben Davies was signed to replace him. If the club can find a buyer, he will leave, but no one will touch him while he's injured. It's a real shame because he's a top top stopper.
Nnamdi Ofoborh:
The utterly forgotten man of Ibrox is a tragedy – such a promising career reduced to nothing more than a cheerleader. He's popular at the club but hasn't ever kicked a ball in anger after the heart defect was found. It's looking grim for the ex-Bournemouth man.
Rabbi Matondo:
This is hopefully just precautionary – the flying winger went for a scan today (he was at the session yesterday) after something was noticed, and while he could be saved from Livi's rotten surface, we hope he's given the all-clear for next week.
Ianis Hagi:
Gio confirmed the most optimistic case here is mid-January ('after the world cup') but we could be looking at deep into February or even later before the Romanian is fit again. This has been a pretty rotten injury which has become more complicated following surgery.
Ryan Jack:
Not actively injured (he was at the training session) but not back to his old level yet, Jack is technically still in recovery mode after losing a yard off what he was pre-injury. He's trying to get fitness back, but he's still a bit below where he used to be. Whether he can get that old level back only he knows.
Kemar Roofe:
This one remains a mystery, and we understand the club has lost patience with it. He remained at home instead of going to Portugal, but this made no sense as other injury cases went, such as Morelos and Hagi. Clubs in England are looking at him, but no one really knows exactly what's going on with Roofe. Probably including the man himself.
Alex Lowry:
He picked something up before preseason and has been in body recovery and build up ever since. The club wants him to bulk up a bit, get a bit stronger and be more ready for the rigours of the SPL, but he also has an injury to sort out as well. He's ok, just needs to prepare. No idea on an ETA for him.
8 men either out or recovering – the good news is without them we still have plenty of strong options so it's really not that bad at all.