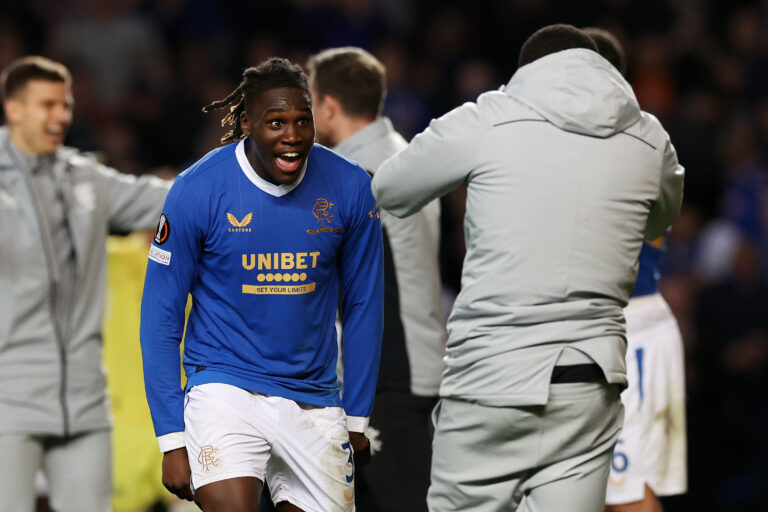 Dutch outlet De Telegraaf have made a huge claim this evening alleging that Calvin Bassey's move to Ajax is more real than just interest and the Nigerian has already 'extensively' spoken to the Amsterdam giants' coach Alfredo Schreuder by phone.
This is a big, big claim, because this, if true, and it's coming from a gigantic paper in Holland, is hinting that Bassey is certainly open to the move.
The report states Shreuder was very impressed by Bassey, with the word 'charmed' used, although we're not sure that means the coach was literally charmed by the lad's personality, but rather is impressed with his conduct and interested in signing him.
If this report is true, and the paper is big enough to suggest it could be, Rangers will have given Ajax permission to speak to Bassey, which is a certain first step in lieu of a potential signature.
Rangers are still wanting around £25M but Ajax don't want to spend more than €20M so there's a bit of a gap there, and if the Dutch are serious about signing Bassey they'll have to meet Rangers' asking price.
The advantage of the Eredivisie over the SPL is obvious – it's simply a better league, albeit not the gulf the Premier League is. And of course Ajax are already group stage guaranteed for the CL, while Rangers will have to qualify over two rounds.
Is this a goer?
Well the report also says Rangers would actually want more than the £25M because of the interest as well from Brighton, so we could certainly be talking the £30M+ numbers.
But, it is ifs and buts, although the journo reporting the story is a Mike Verweij and he's rather big on social media.
Is this going to happen? It's a bit of a surprise, and has accelerated somewhat – but the phone call is a big deal.
If it did happen…