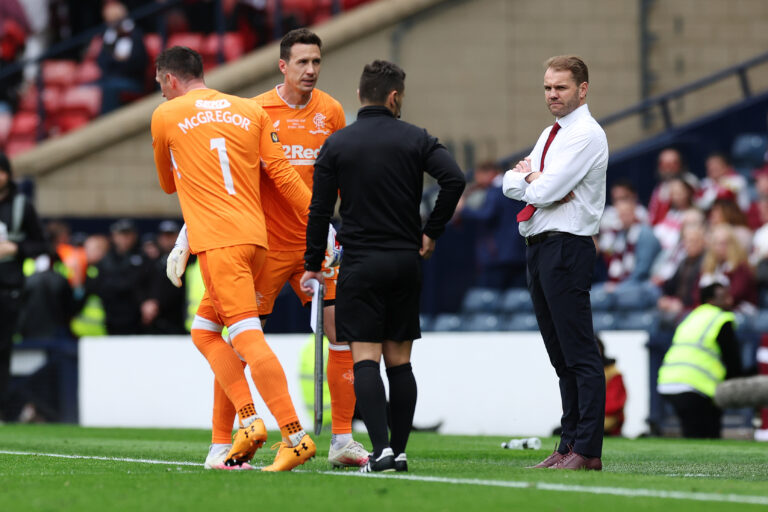 Allan McGregor today confirmed that his exit from Rangers is not quite confirmed, and talks will take place to find the 'best solution for both parties'.
Given a rousing reception, he acknowledged his cameo on 120 minutes for the final 30 seconds of the match may have looked like a goodbye, and in truth he did look emotional, but equally he will talk to the club and see what the best path forward is.
We will be honest, while 55 was the best season of his career, this was probably the worst.
Domestically he was well below his old standards, and in Europe he didn't match last season, even if he still had a good one.
So we don't really know what the best route ahead is for him.
He clearly is thinking about that final crack at the Champions League, one more shot at the top level which would truly indicate the end of the Journey, but whether he thinks he has it in him only he knows.
We understand he does have health issues which hinder him a little, and he may not want to have that in front of him any more, but end of the day, he's left the door open.
We'll just have to see if McGregor once again takes the field in Rangers colours.