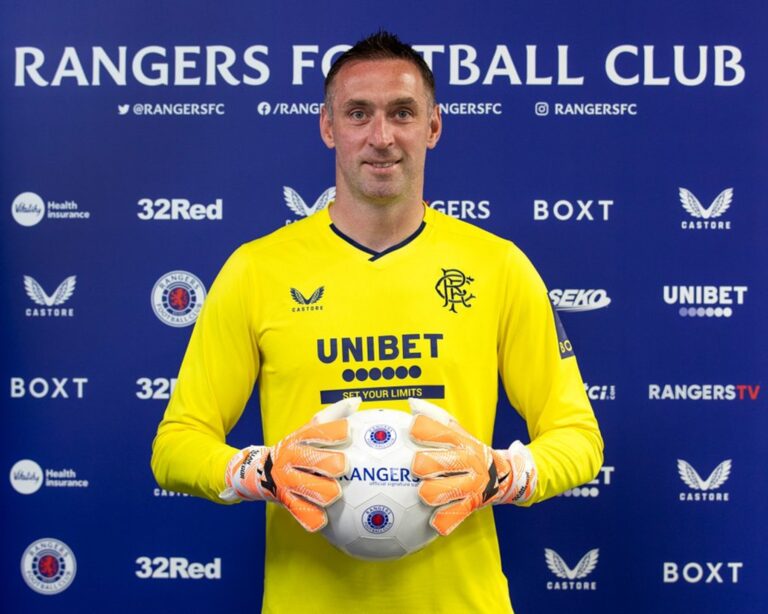 So as we all know now, Allan McGregor remains at Rangers for at least another season.
Reaction has been mixed, with a fair number of fans thrilled but a fair number of fans a bit beleaguered as well.
How do we feel about his decision?
End of the day, the club made it clear this was Allan's decision to make, and as we explained a few days ago, the hold up was due to his taking his time to come to a verdict.
And we'd be the first fans to say McGregor's performances last season weren't vintage by a long way, with his domestic quality being notably down.
In Europe he was substantially better, but still not at the standard we'd expect from him at that level.
This is the guy who pulled off impossible saves v Bremen in 2008, then one of the greatest we've ever seen v Praha the season before last, even if we lost.
We can't say too many of his stops last campaign hit those heights.
But the real question now is who is number one?
All the press has been about McLaughlin getting the jersey – honestly, we're not so sure now. We have great doubts McGregor has signed an extension to be backup, but equally Gio's comments don't really point to one way or the other so it's being kept vague.
Only way we'll know for sure is who lines up in goal v Livi and our CL opener come a month or so from now.
End of the day he's a legend, but more fans than not have some misgivings about his being at Rangers for another year.
It must also be remembered he still wants that crack at the CL – that's something he's wanted for well over a decade, and so many of our players want that.
We can still get there, and there's certainly that carrot in front of him.
Time will tell if this turns out to be a really good call from him, or a really bad one.