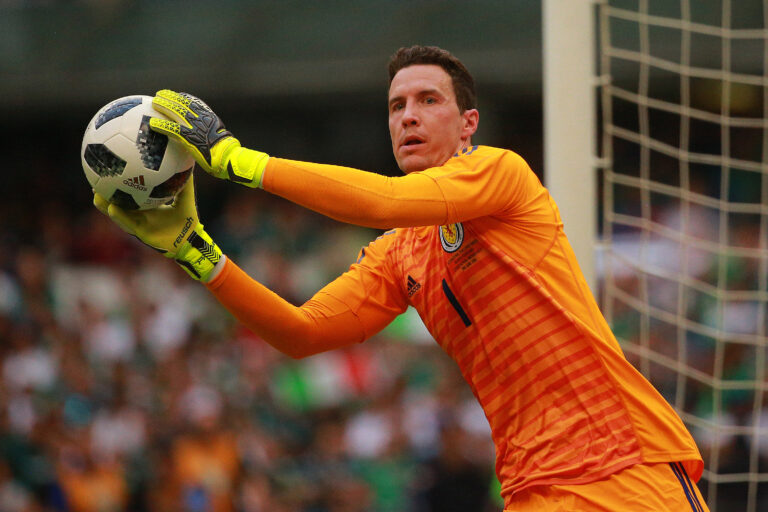 With recent speculation that Jon McLaughlin is in line to become new Rangers number one, Ibrox Noise reported the story a couple of days ago.
And we must admit we were not surprised at all by the response, which was about 95% in favour of a former League One and midtable Hearts stopper replacing the best goalie in Rangers' history, aside Goram.
And yes, if you didn't already sense it, we at Ibrox Noise couldn't be less thrilled with McLaughlin as number one, if it's true.
See, we've nothing against the guy – he's held himself well since he joined, never complained, and when he has stepped in, he's done well enough.
But the day Rangers fans for the majority are happy with a 34-year old deputy goalie whose career high has been being number two for the Famous is a day when we can't reconcile with the ambition of fans in general.
See, we're hoping these reports are wrong, because we trust Gio and we hope he's not really made the decision to make McLaughlin number one. If he has, we will trust him on it and while standing by our view of McLaughlin, we'll support him on the pitch unconditionally as Gio's choice.
But he wouldn't be ours, and the derision some sections of the support gave us for wanting to see Robby McCrorie given a chance next season over McLaughlin saddened us greatly.
Same fans almost certainly wanted Lundstram and Barisic gone, bullied Diallo, and back in 2006 would have completely supported the decision to make 24-year old McGregor number one. How the football world has changed in 16 years.
McLaughlin is a good goalie, but a Goram, McGregor or Klos he's a million miles away from being – he seems to have a weird cult following around him whereby the fact he comes for cross balls better than McGregor makes him Cesare Maldini the 2nd.
Why fans seem eager for McLaughlin in the sticks but are now rejecting McCrorie despite his outstanding performance v Celtic is beyond us.
But… hey, at the end of the day, if Gio DOES choose McLaughlin, he'll have our backing all the way.
We just hope he doesn't.