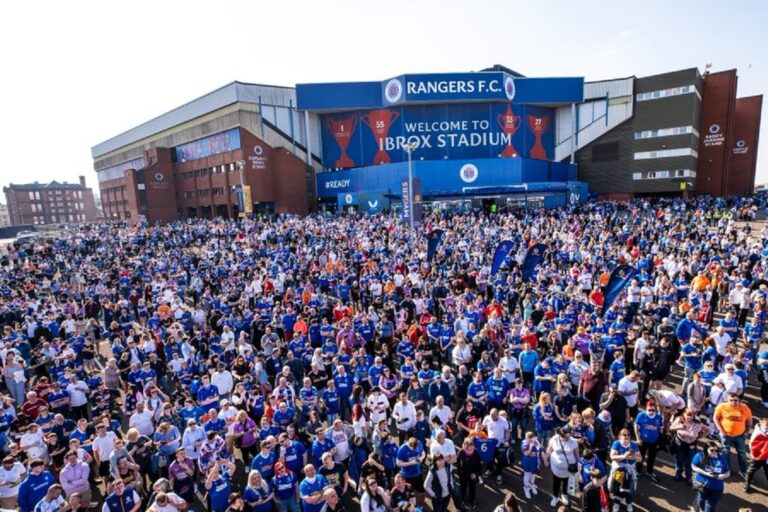 Rangers have offered Ibrox Noise no comment yet after we contacted them regarding an Ibrox Beamback and fan village for Wednesday, amid reports the club is working with police to weigh up viability of setting the scene in Govan on Wednesday night.
This would be a much bigger operation than normal, and Rangers getting the go-ahead for the village and the opening of the stadium for a full supporter sell out isn't something the police are able to give straight away, so we have to wait.
But we must admit, with just 6 days to go now, the lack of official word to even hint at such operations is slightly concerning, and we're just at the early stages of wondering if home-based fans will be catered for at all.
Ibrox Noise has again contacted the club for an update and we'll tell you anything we hear, but we'd be shocked if nothing was accommodated for those unable to travel.
More as and if we get it!