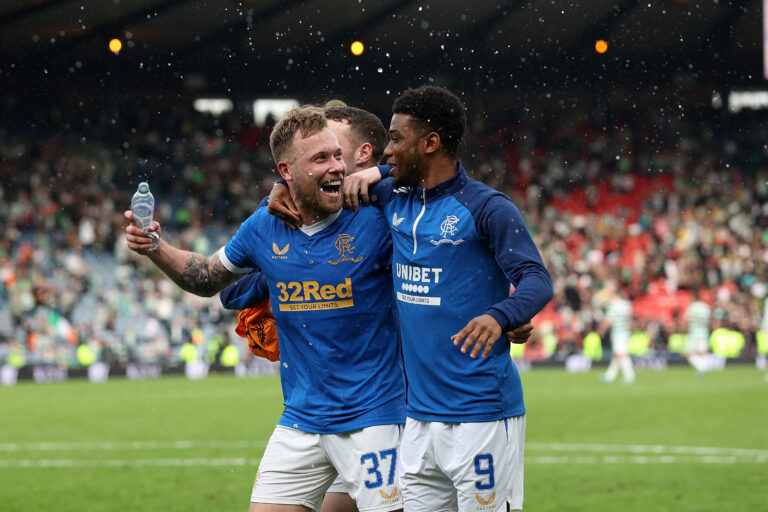 GVB admits he has no idea of Amad Diallo will get a second loan at Ibrox, but is pleased with how he's settled in the past month following a troubled start to life at Ibrox.
The young Ivorian has won swathes of fans over the past few weeks, beginning to regain his confidence and showing a significant glimpse of what he can do, bagging two goals in as many matches, his second being a delightful finish in particular, but his loan in Govan expires at the end of the month.
And this has led to increasing calls from fans to extend the loan into next season, something Gio wasn't against but could offer little more than praise of his recent spell.
He said:
Not entirely sure we'd agree we have a lot of players for the RW but we trust Gio's judgement.
On the loan spell?
So, for now, it's up in the air.
We need quality on the RW, something we really lack. Diallo isn't quite entrenched there but we can see what he can do now, and it would be good to extend the loan because Utd are a basket case now and he will surely be going on loan again this summer. Hopefully it's back to Ibrox.