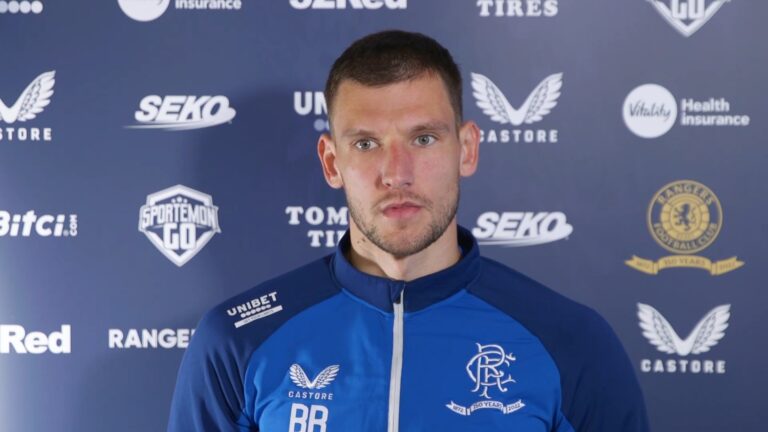 Borna Barisic has announced not only is he back, but Rangers are too.
Speaking at his pre-Motherwell presser, the Croat explained that when he joined Rangers, he knew it was a club in transition, but he was aware of just where we had been pre-2012 and knew those days would return.
And was happy to declare they now have.
Rangers are a huge club – bigger than many realise.
If a chap from Croatia we didn't even know back in summer 2018 knew the Famous and how big a club we are, it gives some idea of the reach Rangers have.
And he knew the club's good times would be back, and wanted to be part of it.
For his own side, he has shared his own tough spell, with recent injuries and loss of form, and explained that he's been through this before, and he's more than strong enough to deal with it.
But now he's back, and playing well, showing how good a player he is.
He was delighted to help the side beat Celtic and Braga, offering something no one in Scottish football can, and Rangers are a stronger side for having an in-form Borna back.
Certainly doesn't hurt.