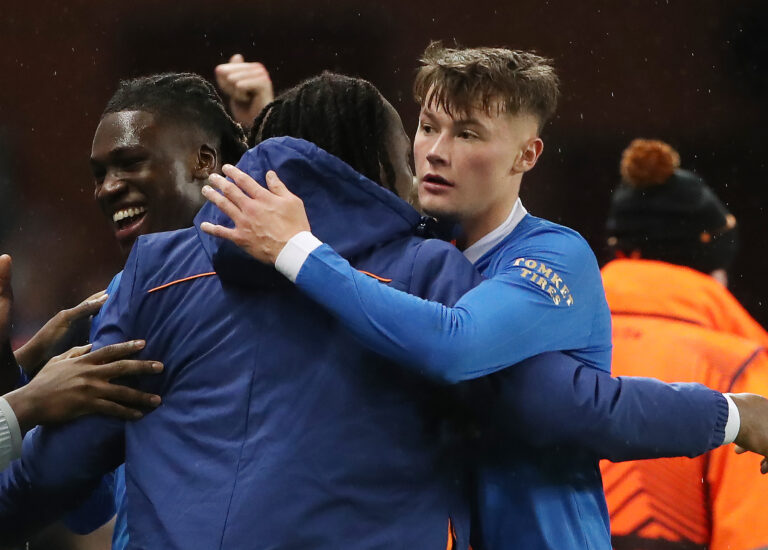 We've been talking about the reaction to Patterson's sale probably more than the sale itself, because emotions are running high among supporters this January 3rd.
One of the most recurring reactions is disgust at the notion of us selling a player, with rage that we're a 'selling club' and that we should be keeping our young talent.
While, sentimentally, this is an understandable position and no one wants to lose an Auchenhowie graduate, even the world's best clubs, the world's biggest clubs, will sell their asset players if a bid comes in that interests them.
Look at Coutinho. Massive for Liverpool, but Barca wanted him for £130M and off he went, despite being at the time one of the world's best players.
Rangers are a selling club? Most clubs are. But yes, Rangers are a selling club.
The part we're most curious about is those fans who seem to want Rangers to have no debt, spend fortunes in transfer windows, and sell no players.
They want their cake and eat it.
They want Rangers to reject £15M offers, £20M offers, and keep all our players – they want Nathan Patterson and James Tavernier playing together even though it's never been properly tried. They want us signing talent in January and winning 56.
They want it all.
And when reality bites and we sell a youngster for a club record fee, they lose their minds with foaming rage that we should have kept him.
Maybe, in an ideal world, yes, we'd rather have Patterson at RB for the future than Tavernier. In fairness Tav has had a great season and his stats are through the roof.
But Patto has his whole career ahead of him. So maybe it would have been nice.
But in the here and now Rangers are not in a financial position to turn down £16M.
Simply aren't, sorry. Especially not for a fringe player we weren't using.
Fans laughing in disbelief that Celtic could get £20M for Ajer who wanted to leave, who wasn't playing, and who Celtic didn't want, are the same fans raging we've accrued a similar amount for a player we were barely featuring.
Football is an emotional game, we know this. It causes contradictory emotions and ambivalence all over the place.
And that's happening here.
Just the way it is, really.