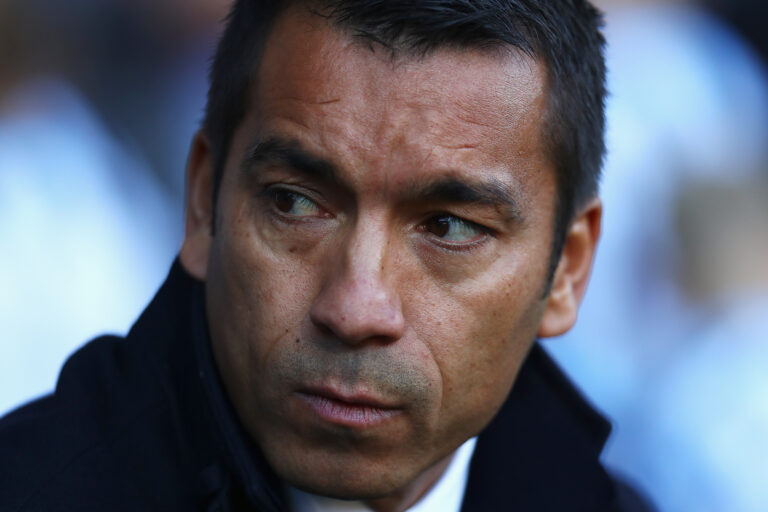 Rangers fans have been wondering exactly what kind of football GVB will bring to Ibrox. He's known for his 4-3-3 at Feyenoord, but while that bears a similarity to the ex-boss's formation, the comparisons end there.
Fundamentally, the difference between the two is van Bronkhorst's system excels in quick attacking football, using midfield and the flanks as a vessel to get the ball forward into the last third as efficiently and effectively as possible.
With the previous system, the slow, ponderous football, the 'tippy tappy'-type play fans often complained about was the main feature, and at times it was bogged down and downright boring.
GVB is different. Gone will be defenders hogging the ball for half an hour then giving it to Steven Davis, instead, one-touch quick forward thinking football will find ways to thrust forward, and throw it wide to dynamic wingers, charged with getting the ball into the box.
In short, it will be much quicker, much more thrifty, and GVB's priority is middle to front.
He's all about getting the ball forward, but keeping the door fairly closed at the back.
Now, in GVB's title-winning season at the Kuip, they did concede 25 goals, but they scored a truly awesome 86, which in 34 matches is almost 3 per game.
This gives some idea of how good in attack his team can be, but managing to balance it with a pretty good defence – Feyenoord had the second-least conceded goals in that league season.
So what can Rangers fans expect? High-octane football with lots of goals. That's what.