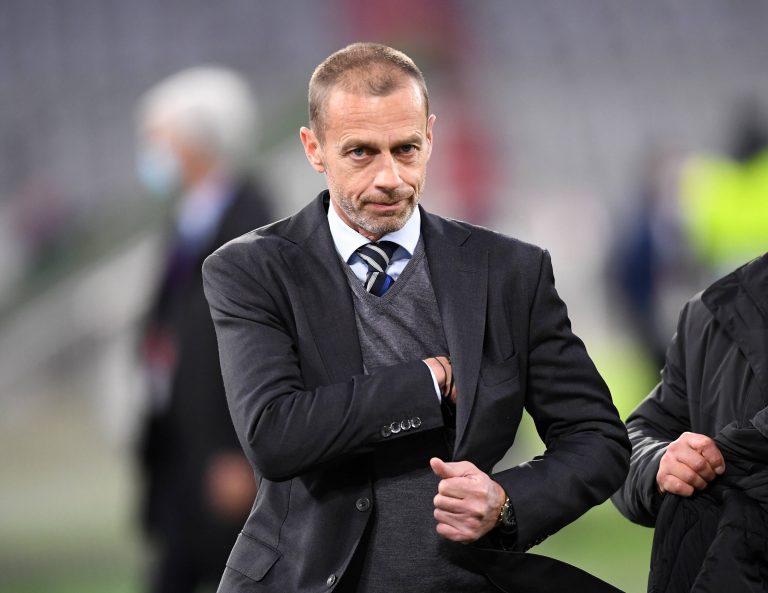 Barely 3 months on from the infamous scandal at Ibrox and UEFA have completely outdone themselves with blatant brass neckery and whataboutery after slating the racism upon the abused English trio and backing the strongest possible punishment upon the perpetrators, after themselves letting off Ondrej Kudela and refusing to make any real comment on that matter.
Europe's governing body, a diabolical sham of an organisation, have been hypocritical for years, but under current president Aleksander Ceferin appear to be taking that two-facedness to a new level and jump on every convenient bandwagon they can while themselves failing to take any meaningful action when a situation demands it.
We all remember Kudela's weak 10-match ban plus the fatuous ban on Glen Kamara for alleged (and completely unproven) assault, and UEFA's refusal to discuss or comment on it in any meaningful way.
But then England players are disgracefully (if predictably) racially abused for their penalty misses, UEFA come flying out of the traps to condemn the abuse and back tough action.
It would be funny if it wasn't so serious.
The governance of our game failing to take seriously any racial abuse when it happens on their turf, but then leaping all over a peripheral case they have no control or influence over and advocating the strongest possible punishment.
Actually completely ridiculous.
So, is this UEFA learning from past mistakes, or are they just filthy hypocrites who love a fashionable bandwagon?
No need to answer, rhetorical question…