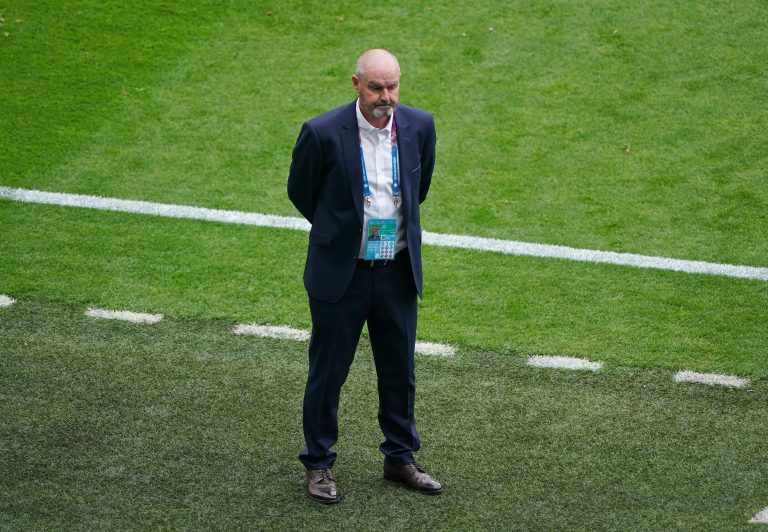 Steve Clarke was today accused of blowing it after not only selecting a rank-rotten Scotland team to try to win the single 'must win' match of their group, but dismissing Nathan Patterson in favour of the hapless Stephen O'Donnell who defended better for the Czech Republic than he did for the home side.
In a disastrous afternoon for Clarke, the NT boss elected to leave most of his best players on the bench, in a match he described as 'not must win, but we'd like to'. As such, the rather weak XI he put out did their best to have a go, but the gulf in class was rather obvious despite the Czechs not being a particularly strong international side.
But it was watching the abysmal O'Donnell defending forward Ryan Christie which rather summed up Clarke's selection thinking, and he showed absolute cowardice and no bravery at all in picking a modest XI.
True, Kieran Tierney was taken out of his hands through injury, but if Clarke wanted any hope of starting this tournament even with a draw, he went about it with a truly feeble Scotland XI which left the bulk of the better players benched.
Equally true, Shick's first goal was stunning and his second out of this world, but despite the majority of possession and shots for the home side, it was the Czechs who looked infinitely more dangerous and used the ball far better.
Clarke's wimpiness has given his team a mountain to climb now, and while we're not going to say Patterson would have made all the difference, picking safe rubbish like Stephen O'Donnell was the wrong call and Scotland's Euros are probably already over before they began.
Carp diem!