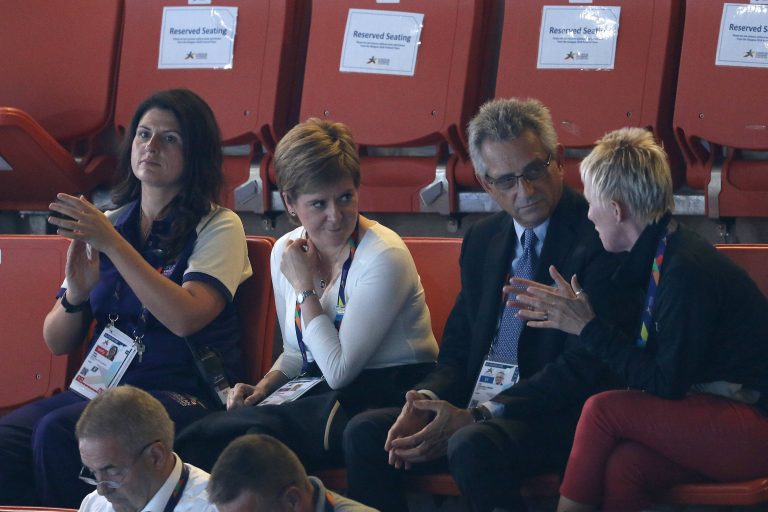 Further to our earlier piece about Police Scotland (and others) giving us a break, Justice Secretary and raging Celtic fan Houmza Yousaf has predictably weighed in with the very warning he refuses to deliver for indyref marches and BLM gatherings by demanding Rangers fans don't gather…
The rather biased and hypocritical SNP heavyweight would only say that he expected policing at BLM marches to be carried out 'sensibly' and refused to protest at the sheer gathering itself.
He has never said a single word about any indyref gathering or march in Glasgow or anywhere else, but was quick to pipe up on Rangers:
We don't COMPLETELY disagree with this in principle, but there are two big problems:
1: As mentioned, he never says the same about any gatherings which fit his own political ideologies.

2: To say that the present moment 'is a crucial and fragile stage' is an outright lie, given we're stronger against the virus than we've ever been, with widespread vaccine and a greater understanding of its mechanics. Yes, there's a new variant, but there have been dozens, hundreds, thousands of these and we don't recall him using the Kent, South African or Brazilian variant (or any other) as a reason to stop an indyref gathering.
We don't want to go into politics, we're not interested in indyref this brexit that or BLM this or even covid that – we're a football site about the Famous and we only tentatively take on these topics when they overlap our club.
And this is an occasion it's one rule for Rangers and one for everyone else, and it's safe to say it's more than a spot hypocritical from Mr Yousaf.
You'd almost think he really was a Celtic fan…