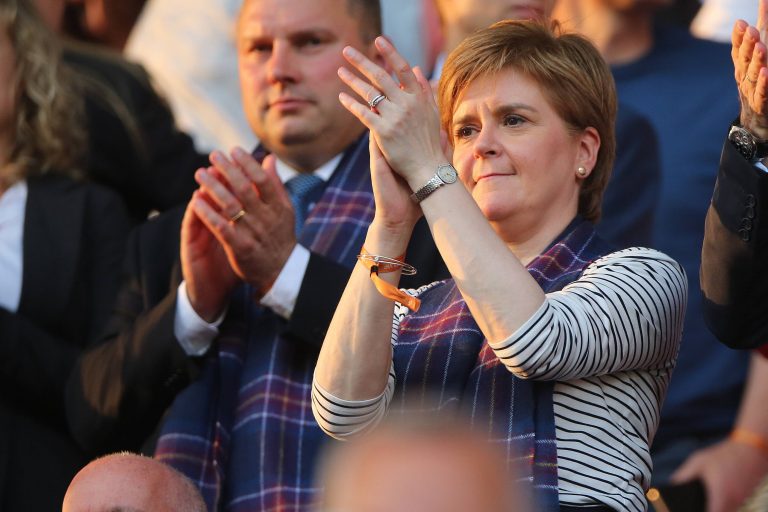 Rangers and the Scottish government are ready for yet another war of words in light of tomorrow's inevitable gathering of fans at Ibrox.
As we all remember, the clinching of 55 saw mass celebrations in Govan and George Square and an outpouring of rank condemnation from the government (who of course had failed to do similar with the likes of indyref rallies and BLM marches) which led to a war of words as Sturgeon and co. accused Rangers of a lack of leadership.
So, with fans clearly going to converge in Glasgow's south west tomorrow, prepare for Justice Sec Yousaf, Sturgeon and their chums to blame Rangers solely for this and pin us as scapegoats yet again.
As we reported early, Yousaf, unlike his silence over Celtic protests, indyref marches and BLM parades et al, has been vocal in warning Rangers and our fans off any hint of jubilation, with a prepared statement – but we know our supporters WILL attend tomorrow in their large numbers.
Ergo, prepare for government smears and attacks on our club and our fans as the politikans prepare to get their oar in.
Many readers may think this site is 'anti-SNP' – truth is we don't actually care. We're a Rangers site, and if we're talking politics there's a tonne we can slam the Tories, Labour and everyone else for as well. But we're not talking politics, and we only cover small aspects of politics when they overlap with us.
And we're readying ourselves for government attacks big time when they descend on our club tomorrow.
Which they will.
Be prepared.