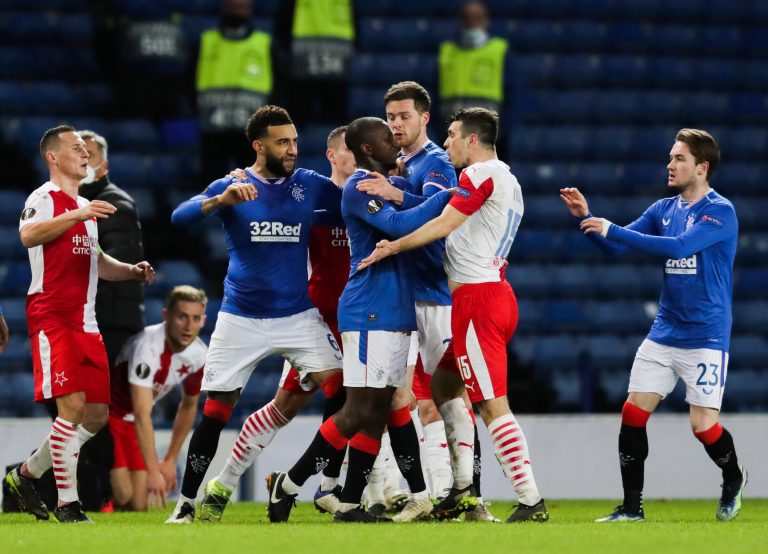 Lots of Rangers fans are starting now to look at 21/22 and the promise of the new season.
Despite 20/21 not quite being done yet, even the club is starting work for next season, securing two new recruits already, and in this piece, we want to look definitively at the UCL, with Rangers' 10-year wait finally over.
However, it won't be a foregone conclusion to get to the group stage, because Rangers will face two qualifying rounds, and could very well face Slavia Praha all over again in what could end up a colossal grudge match between the two.
Rangers will enter at the third qualifying round, but have a co-efficient of 31.250 which at the moment is unclear on whether that will be a seeded or unseeded number.
With seasons around Europe still with a bit of work to do, the situation is in flux, but we know Praha will enter the UCL at the second qualifying round as a seeded club.
But either way, it's about the Rangers, and the confirmed sides who Rangers could face in Q3 include Ludogorets, Young Boys, Red Star and Praha.
There is no denying there's a BIG step up here from the UEL – Praha, who comfortably beat Rangers in the UEL last 16, are now a side we'd have to face in the qualifiers – this is the level of upgrade Stevie is building for.
UEL presented Rangers with some great sides, and we put many of them away with aplomb, but there's no sugar coating the Champions League is with the big boys (and Young Boys) and while Stevie's men SHOULD be able to get to the group stage, there's no guarantee.
Celtic will begin at the 2nd round.