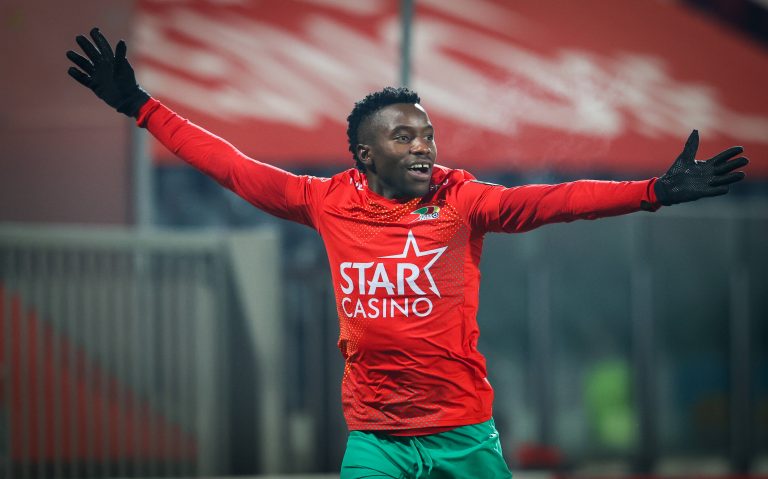 So it's now official, Fashion Sakala is a Rangers player (from next season anyway) and some fans could be forgiven for wondering why we've signed him.
Ibrox Noise takes you through all the main reasons why Steven Gerrard and the scouts decided this forward was right for the assault on the Champions League and 56.
1: Playing wise Sakala absolutely fits in with the attack architype Steven Gerrard loves in his forwards. He's hard-working, a team player, quick, intelligent, and can score goals. He's flexible, and his build is fairly medium. If you look at all Rangers' attackers, even Alfredo Morelos, none of them are the tallest, but they're all hard-working, quick, and medium in stature. Sakala is perfect for that system.
2: He's versatile. Gerrard likes attackers who can play anywhere in the front three – and Sakala is more than capable on any of the channels. And can score goals on all of them.
3: The Kemar Roofe Problem. Roofe won't be available all season. He's too injury-prone and while his stats are excellent, his fitness isn't. Stevie admitted it was frustrating him (Stevie) earlier in the season and Sakala is more or less never injured. He's a nearly ever-present so he's been brought in as competition for Roofe.
4: He's a huge team player. He's all about playing for others, and Stevie loves that work ethic.
5: He's free. Excellent price for an international, and a player experienced in Belgium's top flight.
6: It's crucial to simply sign and enhance at this point. While Rangers are in a good place, few could deny our 2021 wasn't quite as magical as the first half of the season was. We must recruit new players, fresh blood – keep the squad on its toes. Sakala does exactly that.
We wish him the best of luck.