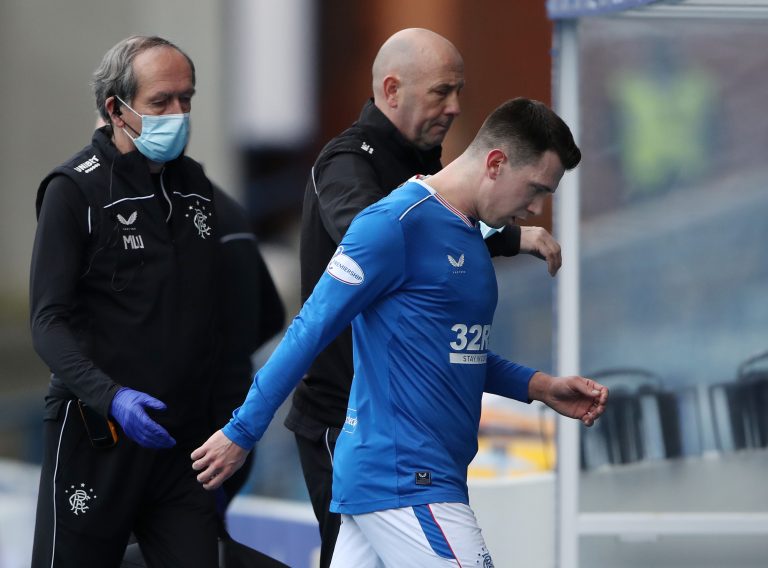 We want to run a few stats by you, in order to introduce the significance of this article.
Ryan Jack, who Ibrox Noise's Derek talked about yesterday, has played a total of 24 matches this season.
In those 24 matches, Rangers have conceded just 9 goals, including one when Jack was not on the pitch.
Jack has MISSED 30 matches, and in those, Rangers conceded 24 goals.
Derek's point about Jack's importance to Rangers' defence cannot be overstated, and indeed fans are aware of just how influential on the team the stricken midfielder actually is.
As he also said, it is critical Rangers find someone or two next season to effectively replace him, because the second half of the season is the one he's missed the most of, in 15 matches of 22, and there's no coincidence Rangers' form has been pretty poor during that time.
Good enough to win the league, because all the damage was done before Christmas, but still nowhere as good as we can be.
Jack isn't irreplaceable, but he's close. Rangers got him on a free, and players with his immaculate defensive reading are very rare. Furthermore, Jacko is a Rangers man himself, which means we get even more out of him. He raises his game playing for his boyhood heroes.
This is why replacing him with someone as good is close to impossible – it's all very well getting an excellent CM/DM to take his place, but that player is very unlikely to be a Rangers fan himself.
The only candidate for that is Lewis Ferguson, who has had another excellent season. But he's a CM/AM and not strictly that defensive.
No, the only plan we have is to pray Jack gets fully fit again and is truly ready for the new season – because we're not going to find a replacement of his class and heart easily, nor can we go through a full season without him in midfield and guarantee to hit the form we had at the start of this one.
It's definitely one to keep an eye on.