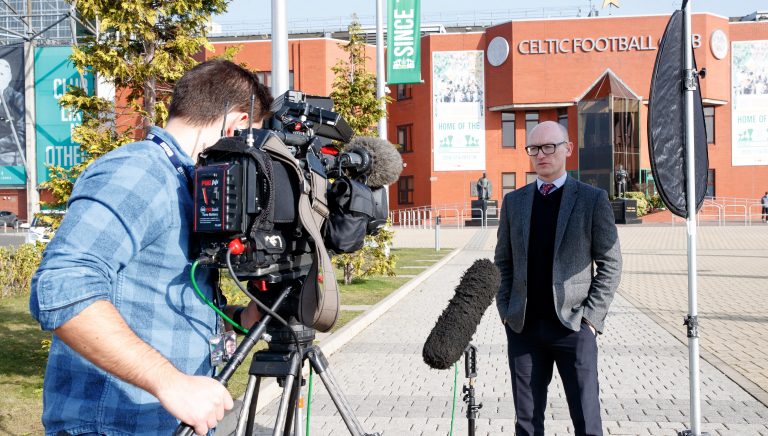 If ever Dave King's prophetic House of Cards line looked more apposite, it's now. Following on from Peter Lawwell resigning, Neil Lennon quitting and Scott Brown rejecting a new deal, Nick Hammond, their Sporting Director, has also dumped it.
We are absolutely laughing at the turmoil Celtic are in, which, make no mistake, is the biggest crisis to face an Old Firm club since Rangers' dire straits in 2012.
The reality is every single significant rat has deserted the sinking ship at Parkhead, and it says a lot for the loss of Eddie Howe's reputation that he's seriously in line for the gig.
And that the house of cards has completely, totally, and unequivocally tumbled.
Could anyone have foreseen the falling apart at the seams we're witnessing at Parkhead – well, anyone aside Dave King, anyway.
Probably not – they had 10IAR in the bag, all the memes about how 100% convinced they were that the tenth year in a row would see another title won.
Not just won, but won at a canter. We've all seen the retrospective social media posts arrogantly expecting Celtic to win again, and that Rangers were nothing and had no chance.
Look at it now.
All four of the heads of the Celtic snake have quit – gone, dumped it, moving on.
It says a lot for Howe's desperation for recognition that he's even considering this job – a man who got a brilliantly-run Bournemouth relegated before they fired him (or 'mutual consent' as it's called).
And now Hammond has seen enough and quit as well.
It's a very, very good time to be a Rangers fan….