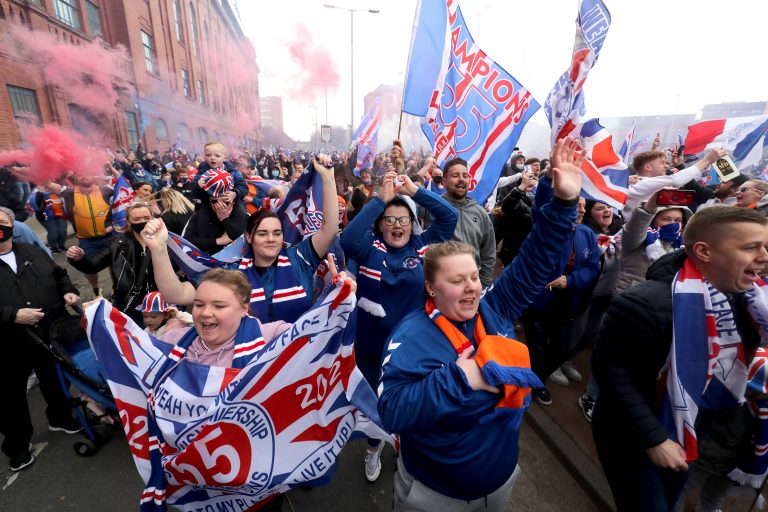 SNP deputy John Swinney has continued his tirade on Rangers by slurring the club over Sunday's boisterous celebrations.
In a glorious dose of irony which omitted the numerous SNP marches in recent months plus Celtic's numerous protests at Parkhead, Swinney blamed Rangers squarely for the actions of a few thousand fans:
So, the one authority to do anything, with blaring tannoys on Saturday instructing fans to go home, unlike the 'deafening' silence from the government at the time along with the lack of police dispersion and it's all Rangers' fault from top to bottom.
With all due respect, Rangers didn't have tannoys at George Square, and a social media message while thousands of fans are ignoring their phones except to take videos and pics would apparently have solved the issue?
It's completely, utterly and shockingly a witch hunt.
While these fans shouldn't have done what they did, and allowed joy to overcome them, the fact the SNP are back to targeting the club for the actions of fans who can think for themselves thanks very much is completely atrocious.
We're not defending the supporters who violated lockdown, even if we can understand their jubilance – but we will not stand for the government blaming our club when it was the only damn group who actually tried to do anything about all this
Disgraceful.