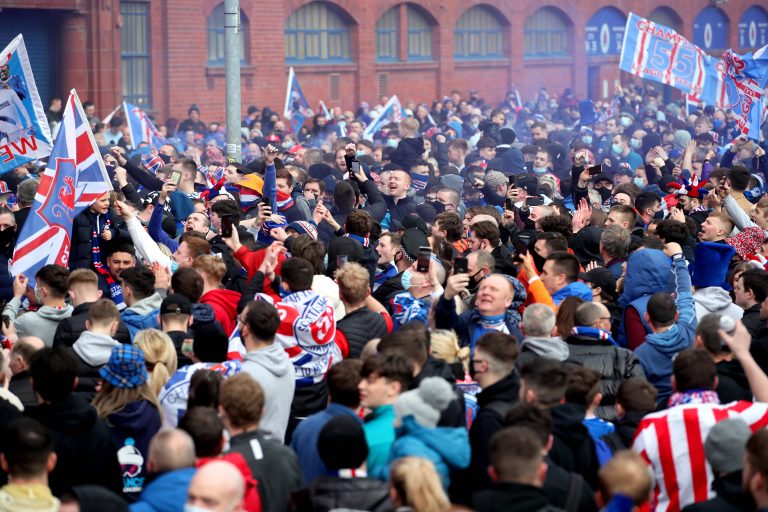 Deputy First Minister John Swinney today sought to blame Rangers FC for the 'disgraceful' scenes outside Ibrox and in George Square, despite the club urging fans to go home and indeed being the first and loudest group to make it clear they should not be out in public.
Tannoys bellowed out of Ibrox on Saturday pleading with supporters to go home, and there was no lack of will on the club's part to try to keep fans safe.
But that didn't stop Swinney inferring strongly that he and the government blame Rangers, and 'will discuss with the club' what 'measures' will be taken to stop a repeat.
Wait. Hang on.
Rangers, the only authority to actually instruct the revellers to go home are now being held accountable for the behaviour of thousands of fans who showed up despite the club pleas and indeed Steven Gerrard's public address a day earlier telling fans the same thing?
Can someone point out how this is Rangers' fault?
Indeed, the government are rightly condemning what happened, and we can't condone it either even if we understand, but Rangers did everything in their power to stop it, and are now being blamed for it?
If ever we saw a ridiculous governance, this is it.
Ludicrous.