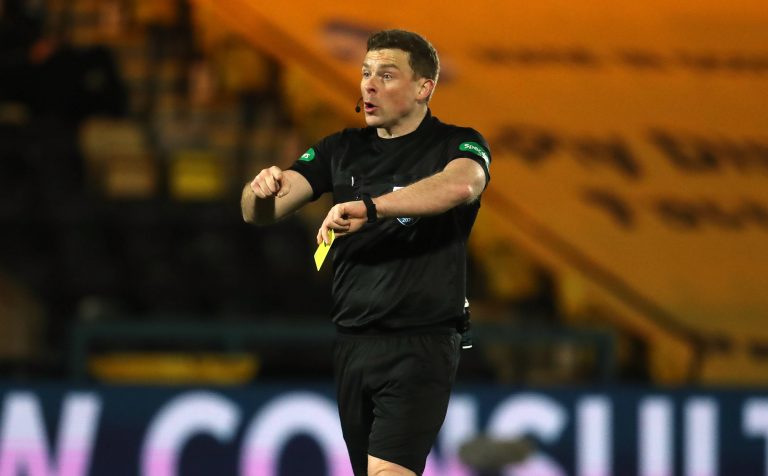 It's a fact. Some refs are biased, and in Scotland some believe they are gods, who have absolute power.
But this time John Beaton and the SFA have a major problem.
Our mild-mannered, eternally cool Steven Gerrard is furious, but not only is he furious, he is mega famous. and when he talks the football world stops and listens.
Already, his criticism of Scottish referees for continually missing obvious offsides, handballs and penalties is now circulating around the world.
Just hours after his sending off. It's been reported as one of the lead soccer stories by RTE, it has also been picked up by the Times, in the USA sportsmag360.com had TWO articles about Rangers. They usually they only talk about English football, and obviously it's being followed by the Liverpool Fans.
And as Australia starts to wake up it's now being carried by all the early morning Australian channels, and even in India we are starting to see the story been reported there. This is all just seven hours, after a minor Scottish game.
We often think what happens in Scottish football does not get reported anywhere else, but when you are dealing with someone as famous as Steven Gerrard, his words carry weight, and John Beaton, if he didn't know it last night, has just became very famous, and not in a good way.
Getting Gerrard angry is truly difficult thing to do. He is analytical and usually very careful about what he says, but this is not the first time he has been left furious by atrocious refereeing.
Rangers famously lost the Scottish League Cup in 2019 when three Celtic players were all offside…but no-one could see it, except every single fans watching.
Those bad decisions by all the officials in charge that day truly cost Rangers a fortune.
And last season I counted up to 9 points lost when penalty claims for handball were routinely ignored, and who can forget the famous game when we went out to play football, but the ref and the opponents changed the rules in the last 10 minutes and started playing volleyball and scored a last minute goal against us. Ahhh all good clean fun and no harm done to anyone….yeh GTF.
For far too long Scotland's bad refereeing has been ignored, but there finally has to be a breaking point where it is no longer the manager's fault for blowing a fuse.
The SFA has to finally admit what everyone can very see clearly, and that is there is a problem with Scotland's referees.
Either they need better training, or they need to bring in VAR to assist them.
Because just now what we are getting is a plateful of cold shoelaces, and I for one am getting sick and tired of being told to just shut up, sit back and eat it.
Because that bad decision to ignore the penalty of Morelos, and then John Beaton's even more crazy decision to ignore the more obvious penalty against Itten, almost cost us two points.
So, the question is, has John Beaton a problem with bias? And does he hate specific teams
Well, the only way to find out is if the SFA opens an investigation.
Does anyone think the SFA has any balls?