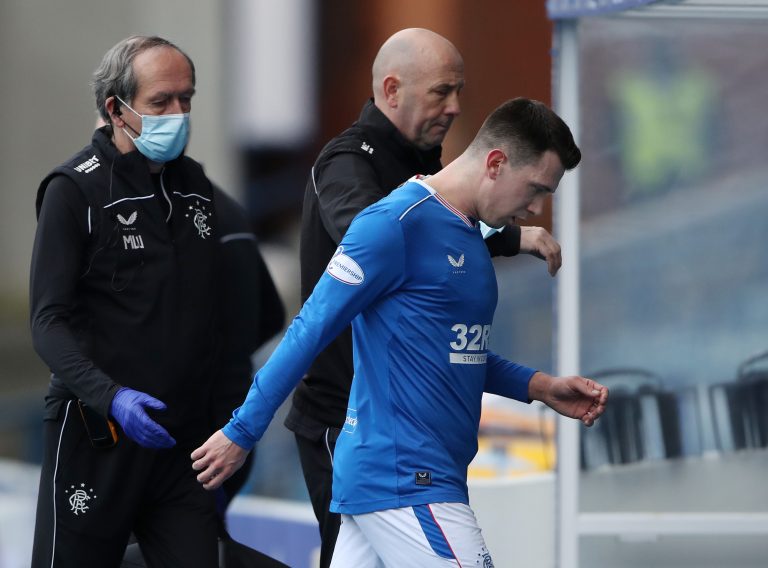 Rangers may be about to win the league, but there will be a few injuries to negotiate at a bit of a surreal time of the season for Steven Gerrard to contend with.
Ibrox Noise takes you through the complete injury situation.
James Tavernier:
The biggie. Steven Gerrard has confirmed there's no timescale on Tavernier's return, and despite a gym pic from Roofe showing the skipper at Auchenhowie's training facilities, Tav could be out for quite some time. Sadly the sight of a player in the gym means nothing, look at the gym pics months ago of Niko Katic. Best case 10 days to a few weeks, worst case a few months. We can only hope.
Ryan Jack:
This one is seriously niggly, a bleed the manager described on Jack's calf, caused by our midfielder failing to report his feeling not right earlier than he actually did. Stevie projects his return being next week, but that could be optimistic. Again, we can hope.
Kemar Roofe:
This one is also hopeful for next week – Roofe, like Jack, has been pretty much a sicknote all season and this is just the latest edition. The manager admitted he's frustrated with the situation and it's become fairly clear Roofe's fitness isn't something we can rely on.
Leon Balogun:
A problem with his quad sustained in Belgium has ruled Balogun out at least for Livi, possibly more. Another sicknote, we'd be surprised if his deal was indeed extended because we can't rely on his health. He wasn't at training for the trip to Almondvale.
Niko Katic:
No timeframe, no hope. No information here. We feel for the guy.
Thankfully, everyone else is available and Rangers should have enough about them to see off both Livi and the title when it comes.
We would just like no more injuries thanks very much!