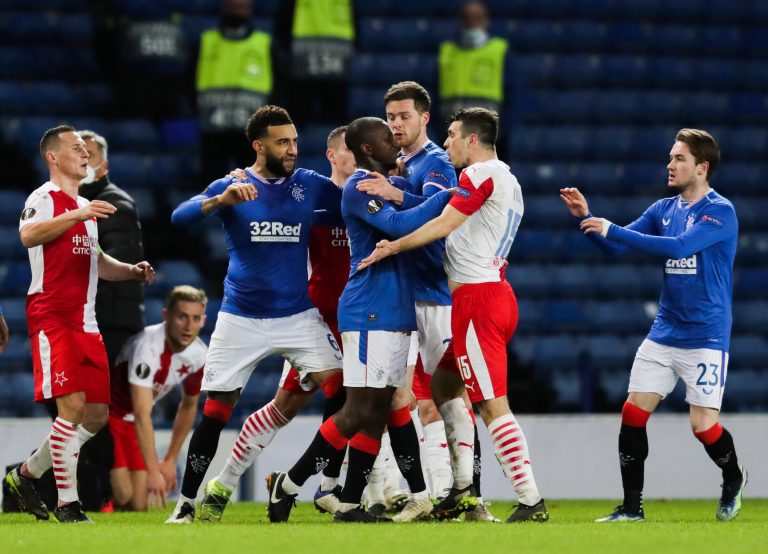 Slavia Praha have taken the muck-raking of the racism scandal to a new level by not only refusing to condemn Ondrej Kudela, but by accusing Rangers of pressuring UEFA and the police.
The Czech outfit, who are currently the scourge of most western clubs over their deplorable conduct the past two weeks, have stained their reputation permanently over their stance, but to turn it on Rangers and claim we're the bad guys is utterly comical.
What's even more absurd is they claim we're doing this to deflect away from our brutal tactics in the match, which literally makes no sense, as we lost, and nothing is going to change that.
It makes even less sense because the team with brutal tactics (ask Ryan Kent) was certainly the visiting side, and they have an astonishing cheek to accuse us of hatchet work.
Furthermore, shouldn't it be the Czechs pressuring the police? They're the ones accusing Glen Kamara of assaulting Kudela, so surely they'd want justice?
No, the reality is this team is the most poisonous Rangers have faced in a long time, a truly vile toxic and bile-filled wastrel, and we'd staggeringly have to include both Aberdeen and Celtic in this.
Praha are despicable, they're liars, they're racists, and they shame the football world with their existence and insult it with their conduct.
Disgraceful.