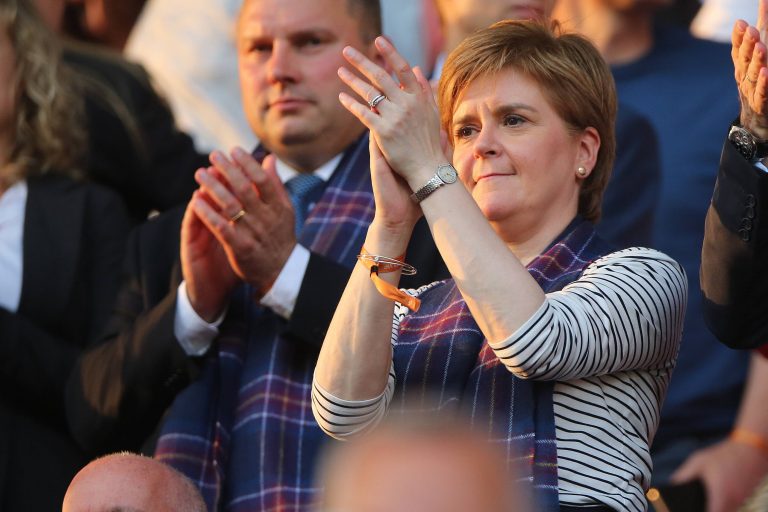 We must say First Minister Nicola Sturgeon's latest attack on Rangers (and dare we say it Celtic) is the most ridiculous parody of 'whataboutery' that we've seen in a while.
In short, the SNP leader claimed to be 'impartial' and she insisted that both clubs had to keep making statements about 'staying at home'.
Now, don't get us wrong, we don't disagree that fans should sit this one out, sadly, and follow Rangers' guidelines and instructions to give the match and Parkhead a miss completely.
But for Sturgeon to make these demands is the biggest passing of bucks, and even more it's as good as a political retraction from the previous attack that we've yet seen, while managing to feign self-righteousness and holier than thou.
To be clear, Sturgeon is asking Rangers to keep the statements coming – despite the fact that in her daily press briefings, she rarely instructs the punters at home to do exactly that.
Instead, she rattles through the numbers, praises the medical front line (as well they deserve) and rambles about some other superfluous waffle.
What she doesn't do is order folk at home every day to stay at home – yes, there's a statement and slogan under her lectern which clearly says 'stay at home', but apparently that alone isn't enough from Rangers.
No, we've to make active public statements throughout the day until this weekend, which in truth the club has – it can only do so much.
But more to the point, Rangers HAVE made statements, and now Sturgeon is slightly doubling back on her earlier slander, by asking Rangers to keep on doing what they're doing, which is about as close as a politician gets to saying they were wrong in the first place.
And Rangers have pinned a warning from the 13th on their social media channels, so it's not like the club isn't doing enough.
But any chance to have a go, we suppose.