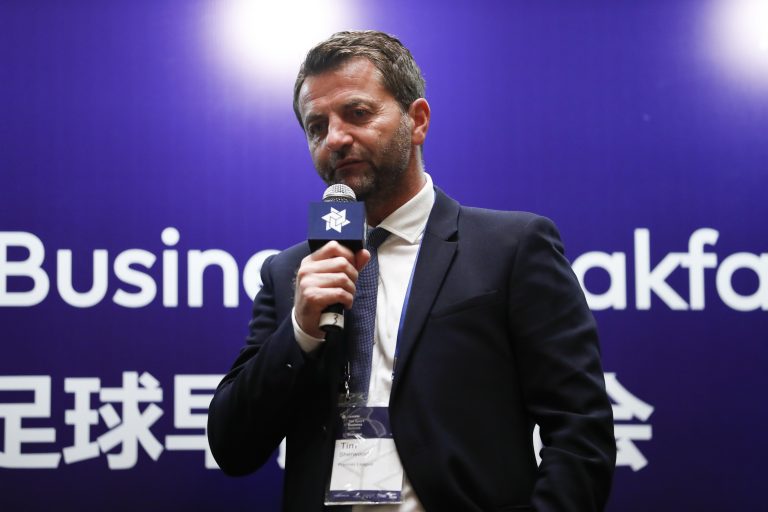 Tim Sherwood's comments on Soccer Special about Rangers rather summed up some English arrogance over Steven Gerrard's side.
When discussing who the Europa League final will be between, the former Spurs captain insisted on an all-English affair – two of Man Utd, Leicester, Tottenham and of course Arsenal.
Host Jeff Stelling was keen in impress on him Rangers' form, and included Gerrard's side as a rebuttal along with Italian giants Milan and Roma, and Dutch cracks Ajax.
But Sherwood was having none of it.
This story is a bit older, and the press has certainly referred to our very own Kris Boyd's bewildered reaction to the former manager's dismissal of everyone aside English sides, especially given how good Rangers have been in this competition.
But our argument isn't really against Sherwood, we can leave him to his insular ignorance all he wants.
No, it's that, aside the very fair Stelling who was keen for all deserving clubs to be given credit, there's a real feeling Rangers still aren't being taken terribly seriously by the folks down south, and the majority (in the media anyway) still see this club (and in fairness Celtic too) as an irrelevance.
Despite how brilliant Rangers have been on all fronts this season, league and Europe, there's a bewildering arrogance that PL teams are more important.
Don't get us wrong – Leicester have been sensational in the PL this campaign, but their absolute humbling at the hands of our next opponents Slavia Prague was a big clue that in the Europa League, Rangers are pretty darn special.
But even despite Rodgers' side going out and Rangers going on, we get the feeling the likes of Sherwood and co. will never give Steven Gerrard any credit for what he's doing at Ibrox, and won't give the team credit for where we are.
If Rangers were to win the whole thing, guys like him will just claim everyone else had an off day and we were lucky, or he'll flip it all on its head and claim the UEL doesn't matter and PL teams didn't care.
No, short of winning the Champions League, World Cup, and bringing peace to the Middle East all at the same time while juggling on a unicycle, certain English punters just won't bring themselves to admit Rangers are damn good, and these days could give their PL favourites a run for their money.
More fool them.