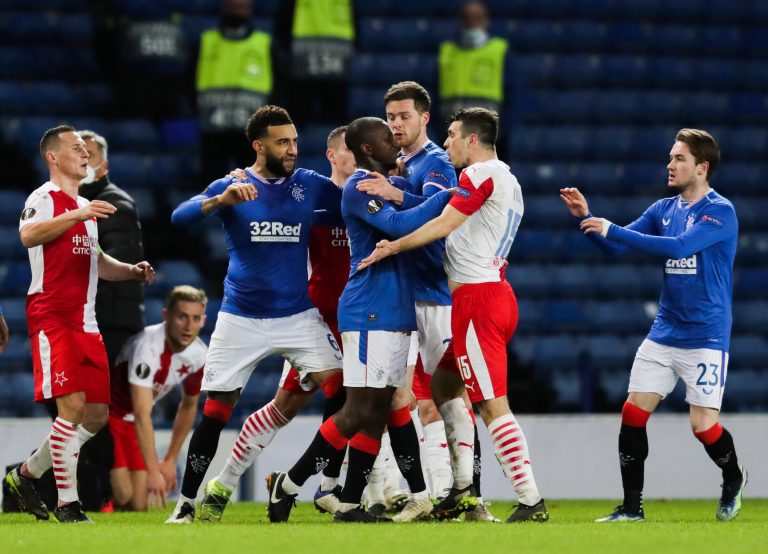 The sordid tale of Czech 'racist' Ondrej Kudela took two further twists today after confirmation from Welsh police and Kamara's lawyer that they'd seek him for questioning when his country visits for NT business v Wales, but then saw that announcement followed up with a confirmation he was withdrawing from the camp on 'safety' grounds.
Honestly, this tale is becoming quite horrendous, and is verging on a borderline international diplomatic incident.
First off, the man has committed an alleged criminal offence in racist behaviour, but has decided not to come back to Britain to be questioned on it.
Without being trivial, this smacks of the Harry Dunn tragedy, when his killer 'decided' she didn't want to go to jail and fled the country on diplomatic immunity.
Kudela, innocent or guilty, has to answer what he's alleged to have done, and the fact he is now avoiding Britain entirely rather speaks volumes of his own state of mind and lack of feeling accountable for any of it.
We are genuinely appalled by how this is unfolding – it's overshadowing Glen Kamara, Rangers, Finland, Scotland, the UK, the Czech Republic, Slavia Praha, their manager, Steven Gerrard, the police, UEFA need we go on?
It's one of the most seedy stories we've seen in football for a long, long time, and it's all because one man said something extremely unpleasant to another, and refuses to be held accountable for it, and even denies he said anything untoward.
We hope the attention around this isn't wrecking Kamara's head too much.