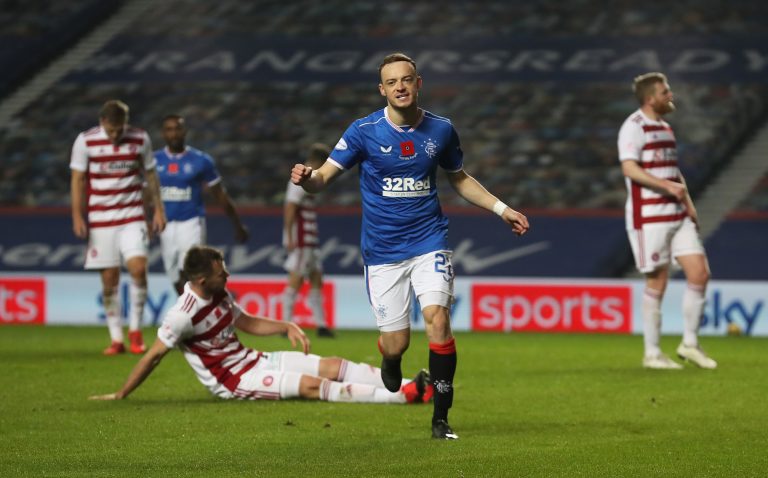 Steven Gerrard's less hint and more clear declaration to Aberdeen that we ain't paying (much) for Scott Wright and will give them a player instead does of course raise the major question of which piece of Ibrox dead wood or unfavoured squad member will be the one to make way for the arrival of the 23 year old.
Ibrox Noise takes you through the clear contenders:
Ross McCrorie:
Stevie hinted at McCrorie as the currency, but forgive us for suggesting the kid is worth more than the player we'd be getting. McCrorie has been outstanding at Aberdeen since he arrived, and is fulfilling his potential and then some – Gerrard just never rated him enough to believe in him to start him, so McCrorie is instead doing his thing for the Dons. But no one will convince us that's a fair trade. That said, if the manager did mention it, it may just be his intention. But Aberdeen would be getting the profit there!
Brandon Barker:
Just isn't going to happen. Barker is part of our senior squad and he will remain a bench player and a sub for ever more. He's been a disappointing addition and was a surprise signing in the first place, but Stevie likes him. So forget it.
Jordan Jones:
Yes, this one is possible but not probable. Jones is another with a far superior value to Wright, and there's just no way it's a fair trade. But our manager comes and goes with regards to how we believe he feels about the NI winger.
Greg Stewart:
Back to the Dons for Greg? Maybe. He's just not in the picture under Stevie, and as honourable a player as he's been, he's been another Kyle Lafferty for us. Just hasn't delivered, even if Kris Commons laughably once described him as our most creative player. He is feasible. His market value is modest.
Jake Hastie:
Bet you forgot he played for us. There's been some whispers this kid will be plucked back from Motherwell and used as a part-exchange for Wright.
Glenn Middleton:
Here's another like-for-like, with the totally out of favour Middleton likely to be some chafe the manager would be happy to get something back for. Middleton won't make it at Ibrox and it's time to get something for him.
George Edmundson:
Unlikely given he's injured, and Rangers do still need defensive depth, so he's likely to remain at Ibrox till the summer at least. But he'd get more minutes up north than he will in Govan.
Either way, whoever goes, Wright will get his move – Dons chief Derek McInnes has nothing new to say on the deal, and apparently it's moved no further on, but he's conceded he wants it resolved ASAP.
We'll see how it unfolds.