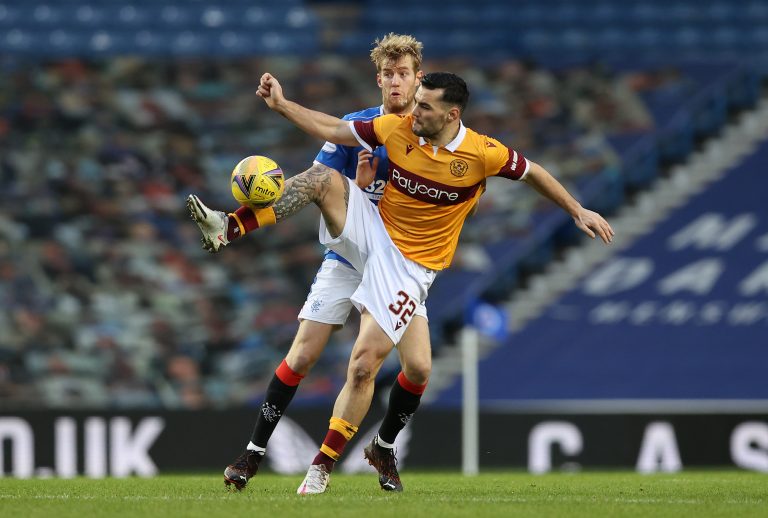 After months of being cast out as a 'villain' by fans following a tough night in Portugal, there are increasing calls now from some with a change of heart to see Filip Helander back in defence.
As regulars will know, we're big fans on Ibrox Noise of the Swede, considering him in many ways our best overall CB, and his stats earlier in the season did indeed demonstrate that overall, the former Bologna man was our most effective stopper.
And with Rangers now leaking a few goals and the occasional question being asked of the backline, there has been something of a shift in the fanbase in favour of the no-nonsense Swede being restored to the team.
If we look at his numbers the past 13 SPL matches in which he's played:
24 tackles, 11 interceptions, 28 clearances, and 5 blocks
And for Leon Balogun, his last 13?
12 tackles, 15 interceptions, 17 clearances, and 2 blocks.
There's no denying that, interceptions marginally aside, Helander is absolutely the better physical defender.
Balogun is quicker, but lacks the concentration and lacks the positional sense of Helander.
Obviously we won't raise Connor Goldson's stats because there's no point – he will always start.
But in his partner's position, the goals conceded recently and the statistical evidence shows that Filip Helander is simply a better stopper than rival Leon Balogun.
In fairness, both of them are good, and this isn't a slight on the Nigerian. But Helander is younger, fitter, stronger, more positionally aware and far better at blocking, clearing and tackling and borderline comparable for interceptions.
But of course, Stevie will know all this we assume – and the choice is his.