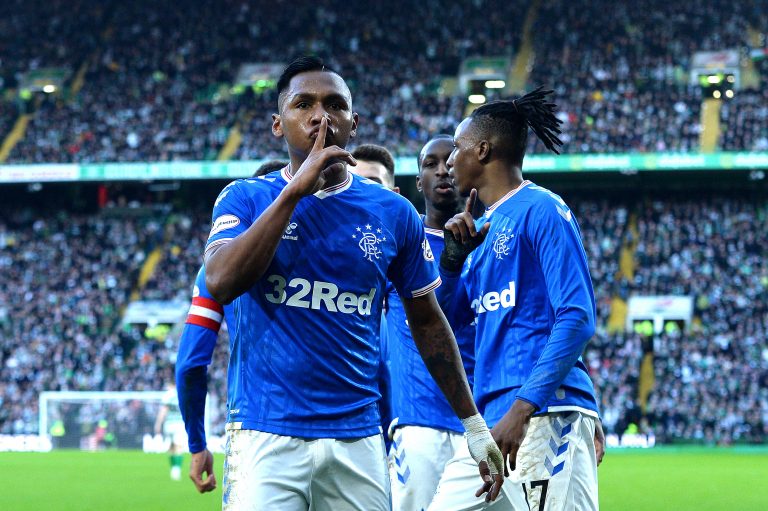 You knew this was coming, of course it was.
We've had 24 hours to digest the news Alfredo Morelos is to be charged for the stamp and faces a three-match ban.
Now, let's be clear – it was a stamp, but it was also small retribution for the garbage the 'victim' serial thug Ryan Porteous has dished out on our club over the years to no repercussions, including an off-ball elbow on Morelos himself.
This is not to say two wrongs make a right, because they don't, but the glee with which Andy Walker and Sky went after Morelos but made next to no deal out of either Darren McGregor's blatant stamp or the ball being kicked out of Allan McGregor's hands was absolutely obvious.
And now thanks to trial by TV and insistence from the likes of the former Celtic striker we now see Clare Whyte offering him a three man ban.
Morelos was in the wrong, we're not moral hypocrites here, and we know he stamped.
But the disgusting inconsistency in letting so many other 'felonies' of the Scottish sport away with it is absolutely transparent.
Remember Ryan Edwards' appalling 'tackle' on Alfredo Morelos and how it was let go completely, only for Steven Gerrard to be cited over commenting over his curiosity how it would have panned out had Morelos been the perpetrator:
Well, now we know. We now know if it had been Morelos, he'd have been banned for three matches.
Because that's EXACTLY how it's worked out.
There's no denying Rangers' striker is targeted. We just didn't have complete unequivocal proof and irrefutable evidence till now.
Over to you, Clare…