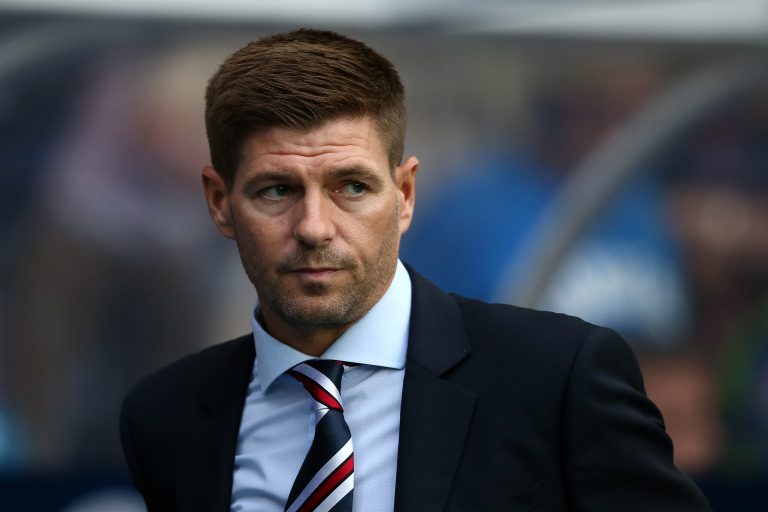 In Steven Gerrard's second season Rangers secured Oldham man George Edmundson at age 21, as squad depth and 'one for the future'.
At his age he wasn't seen as ready for the first team and the likes of Niko Katic, Connor Goldson and Filip Helander were always ahead of him.
In truth, squad depth is all he remained despite being reasonably impressive during his cameos.
And then with the covid shambles his credibility as a person/player took a massive knock not to mention compounding it with surgery that will keep him out till middle-late February.
Rangers recently secured Jack Simpson, aged 24 – if anyone thinks he's 'one for the future' at that age, they're very, very wrong.
Jack Simpson has been signed as a serious alpha defender to compete with Connor Goldson and Filip Helander for the jersey.
Of course, there's a few caveats and we'll cover them now.
1: Goldson is and will always be number one defender. If fit, he plays. He's barely missed a single match under Stevie. So the competition is to be his partner.
2: Niko Katic's career/return is a question right now – no sign of his return, approaching February, we wonder if this signing is with his fitness in mind too.
3: Leon Balogun's fitness is also an issue of contention. Rangers need reliable defenders who don't get injured all the time. Goldson is amazingly durable, but he's the only one. Balogun has missed quite a few matches through knocks.
Conclusion? Goldson can be relied on, but Helander, Balogun, Edmundson and Katic all have fitness issues and remaining durable. This is a signing of a fit and strong young man who's barely missed any matches and is ready to make the step up in football, already being a decent regular this season for the Cherries in the Championship.
We can't be sure beyond conjecture but there's no way on earth Rangers are accommodating 6 defenders any time soon.
Someone, perhaps two, will have to be cut loose.
And Simpson is going to be a major player for this club.