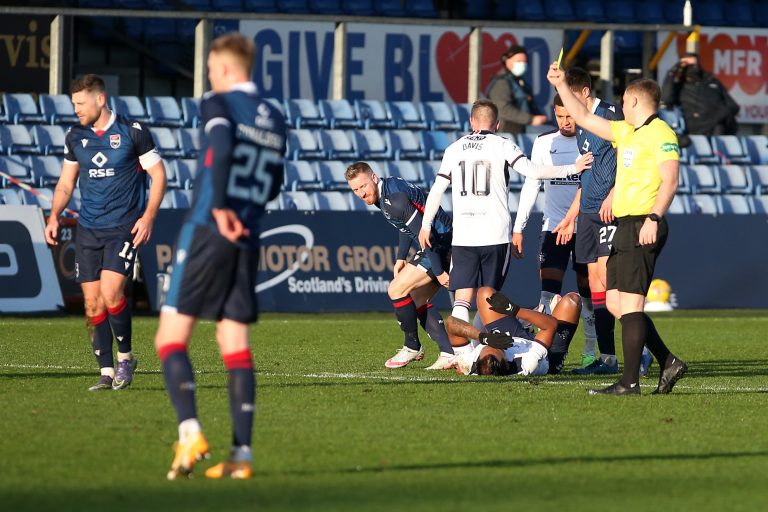 The Michael Gardyne saga has taken a further three twists overnight as the Ross County man hits the news again.
As we all know, the midfielder allegedly 'said something' to and about Alfredo Morelos as a result of Ian Vigurs' challenge which provoked a furious reaction from Connor Goldson and James Tavernier, and which Steven Gerrard has the apparent account of too.
The immediate conclusion was that the comment was racial in tone due to two fellow black professionals' anger in particular.
However, further developments have confirmed the alleged slur was the homophobic use of a kind of meatball and we won't go any further in discussing it, but the SFA are investigating it and it's said to have been elevated to Clare Whyte's desk.
But to add further intrigue to the affair the player himself has now completely refuted any comment of this nature, which basically means Michael Gardyne is accusing Connor Goldson and James Tavernier in particular of lying about him.
Quite why two professionals on top of the footballing world at present would lie about a Ross County using such a despicable term is entirely beyond us, what indeed would these two have to gain?
Furthermore, that referee John Beaton only saw fit to book Gardyne with a yellow despite allegedly hearing clearly what he said is truly appalling and raises deep questions about the integrity of the game if such a slur can now be tolerated.
So, a lot of trials, twists and tribulations in this story, and we've heard nothing like the last of it.