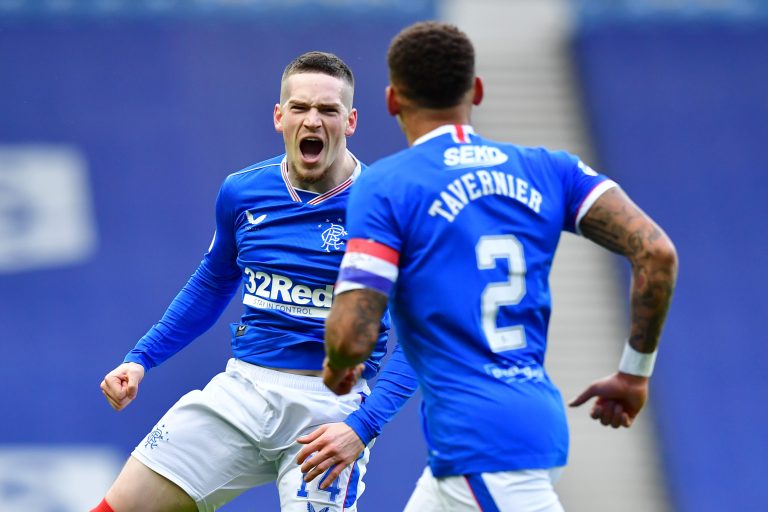 We've been discussing yesterday's excellent and significant win over Aberdeen, but what has been spoken slightly less about is the timely return to form for Ryan Kent, whose display was back to close to his very best.
The 24-year old winger has been a little subdued by his standards recently, having a bit of a dip following an explosive first period of the season.
But yesterday he was back to something like his best, with a goal and an assist, and if there's one thing we can't ever accuse Kent of, it's hiding.
Looking at the raw numbers:
He managed three shots, two on target. He made three key passes, two successful dribbles, and his passing percentage was an outstanding 91%.
No attacking player received the ball more than him, nor made better use of it.
He was, by some distance, Rangers' best player on the day.
It was a wonderful return to form for Kent, with that dip just taking his edge off.
And it was even more significantly a return to scoring, having had a dry spell for around 9 matches.
The recent news about his dumping his agent and switching his affairs to his family has clearly taken a big weight off his mind, and we'll have more on that later.
But for now, we have one of the best players in Scotland (in truth we have about four of them) again firing on all cylinders.
Welcome back Ryan!