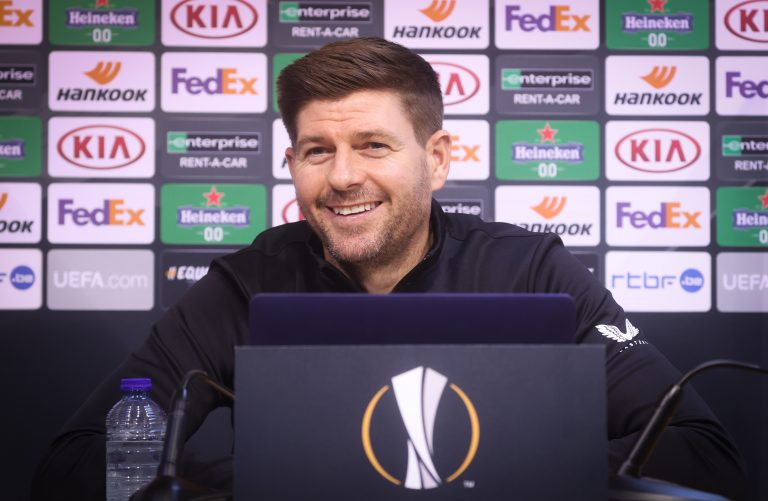 Ibrox Noise was engaging with a very dear family member recently, and this phrase was used.
Now, don't get us wrong, said individual isn't exactly a football connoisseur, but she was bang on to suggest her 100% faith in Steven Gerrard from the start had been well-founded.
Regular readers will know we've had our doubts, oh boy we've had our doubts on this site.
We've questioned a lot of things, rightly in our opinion, because that's what real supporters do – they support but they also hold to account in order to improve, and we do both with gusto.
But was she right to say he's done it?
Well, Steven Gerrard came in just over two years ago and in those two years Celtic have fallen to pieces, aggressively in the past half year, while Rangers have just kept on rising.
But of course, he hasn't won anything. Till that likely day in May/June where James Tavernier holds 55 above his head, nothing is in stone.
So, he has and he hasn't, is the truth.
He's ripped up Scottish football and overturned the Celtic juggernaut with a fraction of the budget.
They sold players for £50M and now they've got a Milan reject at left back and a striker who doesn't want to be there. Not to mention that 'manager'.
So yes, he has, he has lived up to his words. He has brought us back, made us real again.
The first piece of silverware will just be the cherry on top.
He's actually done it.