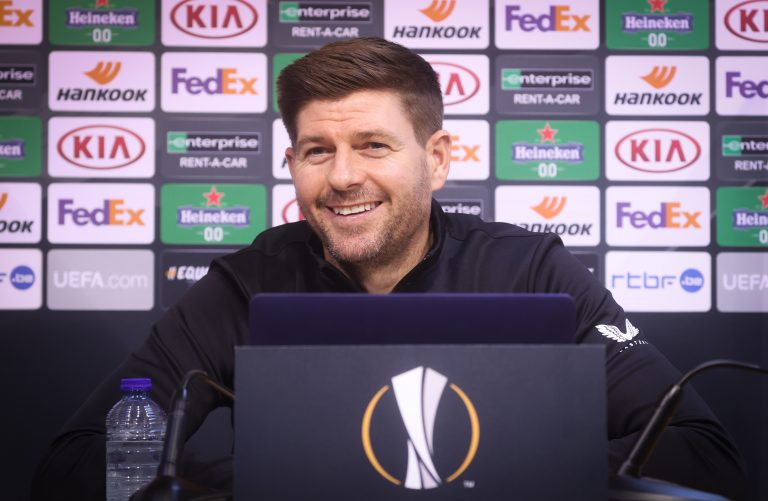 That the feeling the day after the night before for Rangers fans after 'only' drawing with Benfica is one of absolute dejection gives some staggering idea of how far this team has not only come, but where it is going.
Let's be clear – Rangers are not the finished article until they win the league – we have never said otherwise.
But we are absolutely 100% on not only the right track but going even further than that.
Even back in the Great Walter's day, only 92/93 and Manchester ever had any real credibility in terms of how good we were in Europe. Other than those, Walter's Rangers was really not the best, and regularly had duff European results. Remember Grasshoppers, AEK, and a bunch of others?
Stevie's side, being held by a world class team like Benfica, leading to us fans being devastated and the result feeling like a loss, shows just how good this club now is at that level, and there's a strong case to suggest that Stevie's Rangers overall is a match in Europe for Walter's.
There is, of course, a caveat – Walter's mostly played in the Champions League, and mostly in the group stages – but he never qualified for the last 16 or 32 once that format was established. He was the domestic master, but it didn't regularly translate to Europe.
Gerrard has grown domestically, and in Europe has been staggering. And regularly outsmarts and outplays sides of similar calibre to those in the 90s and 00s that Walter faced.
And now we sit with a pair of draws against a world class team and think how deflated we are to drop those points.
Given that three years ago we got ousted easily by Progres, it's not hard to be amazed by the progress.