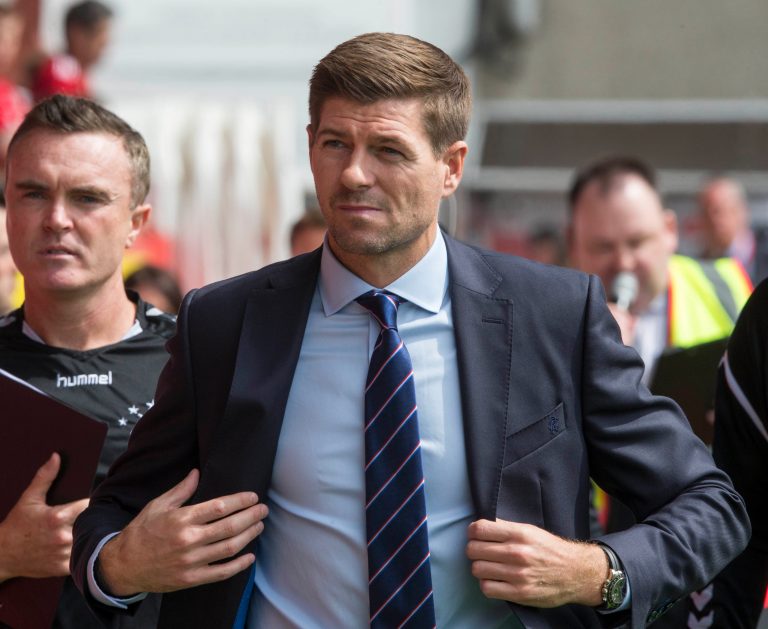 As we know Rangers travel to Holland to face Willem II tonight in the Europa League qualifying third round.
Ibrox Noise's Derek did a fine match preview recently, but this piece is more generalised – what exactly is our position on this match?
The fact is absolute number one priority this season is 55. Quite simply winning the league is absolutely, under Steven Gerrard for the first time, non-negotiable.
So anything else that comes WITH it is a bonus, and that includes the Europa League.
Gerrard implied possible priority with his selection for Gibraltar which even had Jordan Jones on the bench. He picked a fringe Rangers filled with players who haven't been first choice this season. Or indeed any season.
And while Willem II will be a substantial upgrade on the Imps, we wonder if Gerrard will once again opt for a 'second string' side.
The Scott Arfields and Greg Stewarts of this world may find themselves starting, along with McGregor, and we wonder even if Jordan Jones might get used for this one.
Motherwell on Saturday is critical, a must-win, a bounce back from last weekend, and while we want to win in the Netherlands, of course, it's just not as important this year.
Gerrard has proven his Rangers can match the best in Europe, so he has nothing to prove on that one.
But he does have everything to prove in the league, and we've noticed much harsher criticism of him this season domestically-speaking.
We hope for a good one in Holland, but it's not the end of the world if we don't get one.
Not winning the league, however, IS.