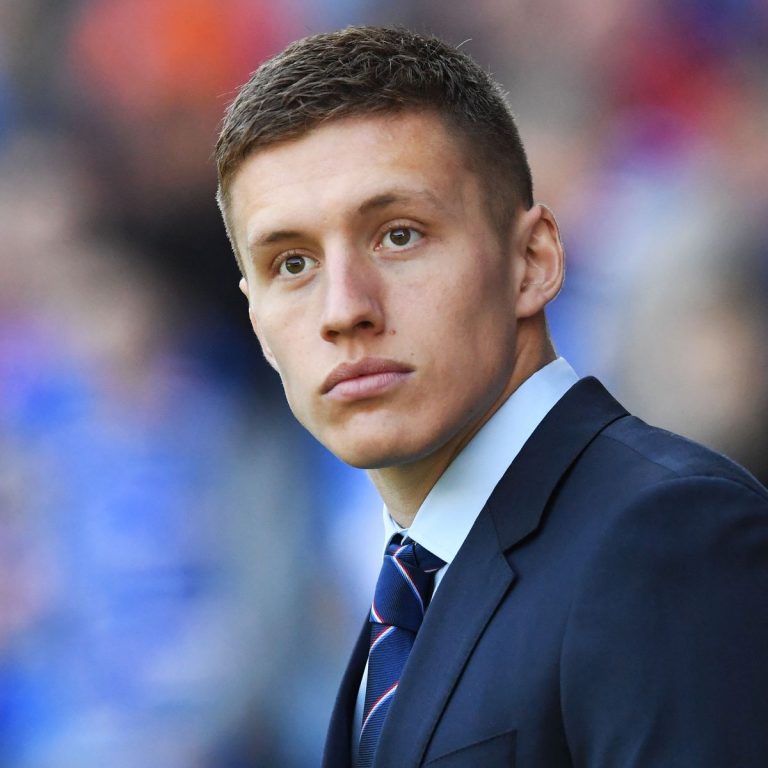 Ibrox Noise readers will be aware we're big fans of Greg Docherty, but we've always been open minded, and in an alternative view there's a much bigger picture and reason behind decisions like these and fans don't get to see the whole package behind these calls.
There's much more to it than we see. Steven Gerrard has a whole team of staff assessing every player… application, tactical awareness, coachability, team dynamics, ethics, lifestyle, relationships, salary, contract requirements, market value, sell-on profit, positional flexibility and much more.
There's a lot of comparisons being made between Joe Aribo and Docherty but the defining factor and decision is probably down to the fact that if Aribo has a consistent season he will net the club around £10 million+, but if Docherty had a consistent season we'd be lucky to get £2 million for him.
It's an easy business decision. Ross McCrorie is exactly the same – have a look at the interested clubs and the one he eventually signed for. He'd have to raise his game 10 fold to get at a level where his sell on value becomes worthwhile for the club and in comparison to, for example, a Hagi, we know if he has a good run of games and hits decent form in Europe his value will to the club will be enormous.
Unfortunately, that's modern football and it's much more thought-out than a simple comparison between an average player, an ok player and a good player. That's why we are seeing more and more of these director of football roles because they have to analyse the bigger picture and look at markets, strategies and the whole package.
Basically you keep the players who will become the most valuable to your club in the long run in the most important areas, and it's not just who is the best player.
Another example is Glen Kamara – an international, from Arsenal, signed at minimal cost, and while he's not a fan-favourite his value to the club is high because he ticks a number of key boxes.
And that's why he stays and Ross McCrorie doesn't.
Football. A cynical old business.