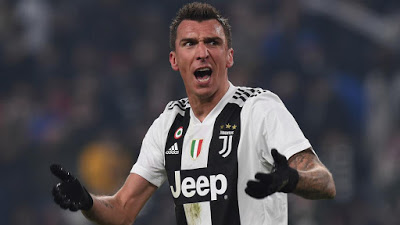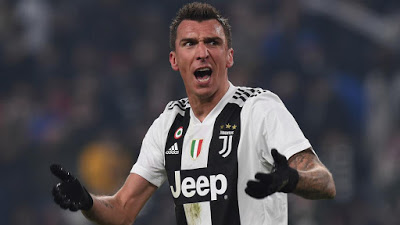 When Ibrox Noise regular Darran Boyle today suggested ex-Juve legend and striker superstar Mario Mandzukic as a possible signing target, we scoffed.
What a ridiculous suggestion – the man is on €100K ballpark career a week if not more and remains arguably world class.
And yet, the more we looked at it, the more it could be reasonably argued that it's not impossible.
Sure, on a money level obviously we cannot afford his career salary, but as the gentleman said, he's made his money in Qatar (and Italy) and naturally, the Croatia angle is compelling.
Rangers are well-known now in Croatian circles, with two of their finest in our ranks, one of which is an international regular who's worked alongside Mandzukic (they never actually played in the same team, due to Mandzukic's international retirement in August 2018 just as Barisic was breaking through), and as such, could Mandzukic, at 34, be tempted by playing under a legend like Steven Gerrard and alongside two countrymen?
Naturally, he'd have to take a stonking paycut to come to Ibrox. Rangers' roof is no more than £30K and that's pushing it hard – we can't know exactly what Jermain Defoe is on, but we do know Joe Aribo, despite his slight lack of reputation at the time, was signed on a hefty wage of around £20,000.
But there's no question Mandzukic has a tonne left to offer the football world. His final season for Juve he was still banging them in like no one's business with 9 goals and 6 assists in 25 league appearances – that's top level quality right there, even if Sarri dumped him and ditched him.
He is now a free agent, having quit Qatari side Al-Duhail (who tried to replace him with Alfredo Morelos, incidentally), and there's no way he's ready to hang up those boots yet.
It's a long shot, but he's a rich man and he's made his cash, and we doubt he wants to return to his home league just yet – this could be a very shrewd and seismic signing if Rangers feel it's possible.
And it sure as sh*t would adequately replace Morelos…