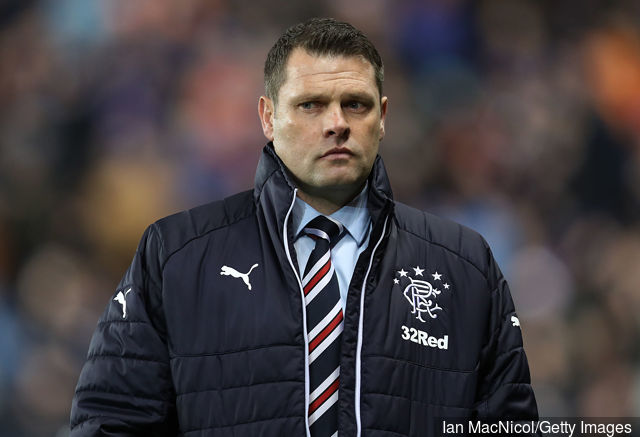 One of Scotland's largest tabloids was caught with its Rangers pants down yesterday after running an 'exclusive' which turned out to be false.
The red top in question, which will remain nameless to spare its embarrassment (kind souls aren't we), ran an 'inside scoop' claiming Graeme Murty had stepped down from his role at Auchenhowie and Peter Lovenkrands was to replace him. Or was it a swap, we weren't sure.
This story ran for a brief time and was then hastily removed, on the basis that it is completely fictitious.
For all Murty's past curiosities at Ibrox, and the fact that he wasn't a great or indeed popular manager give or take, his strengths this season have certainly been in his academy coaching role in which his Development Squad have actually not bad and had decent results.
So it would have been something of a surprise to see his moving aside to give Peter Lovenkrands the gig instead.
Of course, Pistol Pete is a target for senior clubs, with St Johnstone, FC Nordsjaelland, and Killie all having been credited with interest in recent times, so this could have been a way to encourage him to remain at Ibrox instead.
But it is entirely a fabrication, and we'll even be generous in not naming the hapless hack who bungled it.
We're so nice.