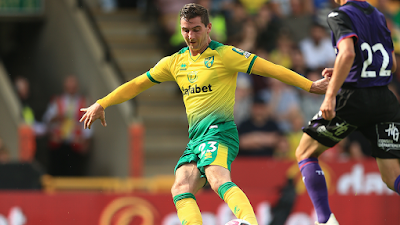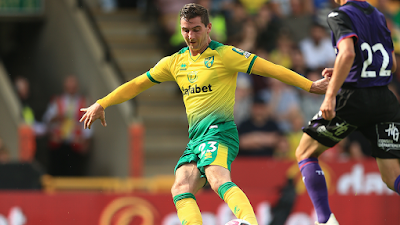 Once again a Si Ferry interview is seized upon by the media, and this time it's Norwich and former Aberdeen midfielder Kenny McLean who of course was priced out of a move to Rangers some years ago in order to sell him for £450k to the Canaries.
There has been a little talk again of the dynamic player making the switch north this summer, but while being cryptic on that, he did admit that nothing actually materialised in front of him last time around.
"There was talk a couple of times about Rangers, but nothing ever came of it. Nothing was ever in front of me, even when I was out of contract at Aberdeen, I had six months left on my deal and there was talks but nothing too big to be honest with you, nothing for me to get excited about, because there was nothing ever in front of me."
So clear proof it was mostly if not all paper talk.
"I don't know if it was Graeme Murty in charge at the time when I was leaving Aberdeen, but they didn't look to have any stability at the club. Obviously, since Gerrard has come in, it seems to have changed a little."
Of course, the Dons asked far too much for the player when Rangers wanted him, and once that episode dried up they sold him cut-price at a quarter of the fee to a rich PL side.
And now, 'it seems to have changed a little' may be as close to a 'come and get me plea' as we'll get.
Truth be told he's not a player Rangers really need any more – his career has been solid, if not spectacular, and he's now a PL regular at Carrow Road but of course they will certainly go down so he might wish for continuing top flight football at a bigger club.
That all said, is he actually good enough? 10 caps for Scotland, plenty of outings for Norwich and a price tag around £4M says he probably is, but whether Rangers need yet another central midfielder is another matter entirely.
We'll leave that one over to you.
Would you want Kenny McLean