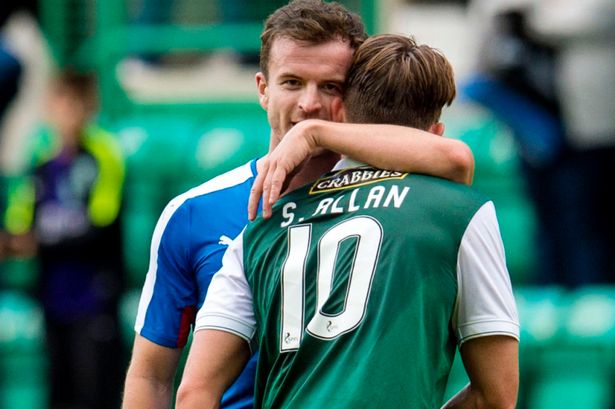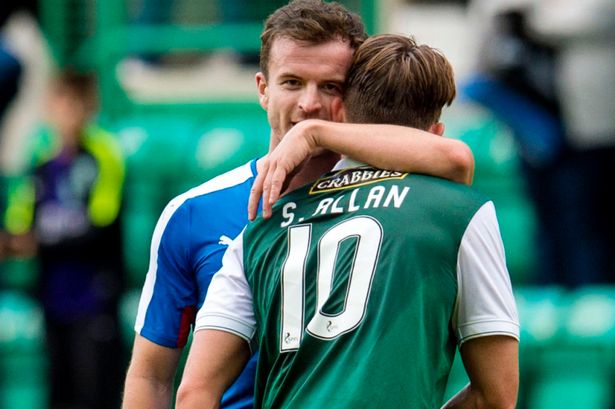 Scott Allan has revealed the true reason he joined Celtic, and it's surprisingly obvious.
It wasn't down to money, it wasn't down to betrayal: it was down to nothing more than the chance to play in Europe.
The former Celtic midfielder, and boyhood Rangers fan, spoke guardedly about the whole saga on Si Ferry's Open Goal, but did drop a hint that having never played in European competition before, that was the main driver as to why he went to Celtic.
He also claimed Rangers weren't willing to pay what Celtic were, but that isn't actually true – we all know Hibs wouldn't sell to Rangers regardless of the fee offered (which Allan also confirmed), and while Allan states Rangers bid low instalments, the final fee Celtic paid was what Rangers offered in total too – £500,000.
The difference, perhaps, was they gave two players (McGeough and Henderson) as well into the bargain.
But on his real motivations for going to Parkhead, it was cold business for Allan:
"…and the chance obviously to play in European games which I'd never done before."
To this day the lad is a touch divisive, because of his career choices, but few would actually say he's a bad person, and genuinely comes across as decent.
Always did.
Just maybe not the best at decision making.