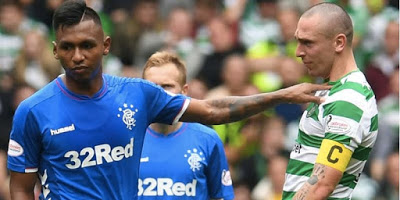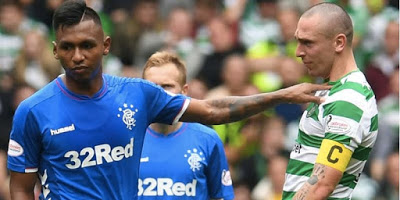 So as Ibrox Noise's Derek alluded to, we've got Pittodrie out of our system and Battle Fever is now on.
Frankly Rangers have the winning of the cup on Sunday, but it does rest on two key things, and Derek made this clear too:
Nikola Katic and Borna Barisic.
Rangers' defence has been vulnerable most of the season, since Katic's exile, and Barisic's injury certainly didn't help on Wednesday with Flanagan being at sixes and sevens in from the cold.
As Derek pointed out, Helander is too slow and weak to face Celtic – he will be simply destroyed. And Katic, as much as Stevie may not want to accept, is both the better defender and a much better selection for Sunday.
But, of course, he'd be coming in from the cold to a powderkeg atmosphere. Surely a recipe for disaster?
No. If there is one player at Ibrox we trust to give it all regardless, it's Katic – being out for a while won't faze him – he will give everything he has to put himself in the pain for his team and for the fans.
Don't fear his performance.
Barisic is another issue. Flanagan isn't up to the task, so he cannot be considered. Rangers critically need the Croat fit and available – best LB in the SPL by a country mile and a huge miss on Wednesday.
The only plan B is that Halliday was massive at LB for Rangers last December, in the 1-0, and therefore has previous for producing in that slot v Celtic. But there is no denying Rangers will be strongest with Barisic.
We feel midfield and attack are strong enough to get the goals v Celtic – but they need a defence they can trust.
In truth as long as Tavernier and Goldson are there, such a defence isn't entirely possible, but add Katic and Barisic to it, and it starts to look something more reliable.
Reliable enough to win a cup.