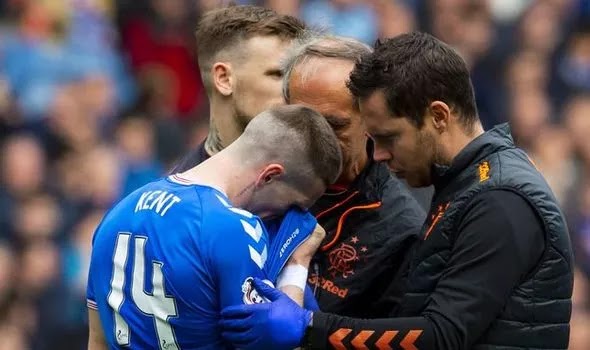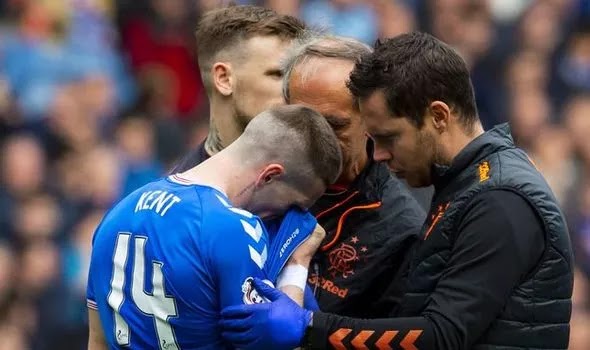 WARNING: anyone expecting fluffy optimism and blind support of the manager should walk away from this article to avoid offence.
For the rest:
As we forewarned several times to occasionally arrogant disagreement, Livingston today proved stuffy and difficult opponents who could even consider themselves unfortunate not to take a point away from Ibrox on an afternoon of yet another horrific performance from the men in blue.
We'll dissect all this over the coming days, but the overriding shock was the staggering and misguided risk of starting Ryan Kent, who hadn't had first-team football since early July, and the absolutely heartbreaking sight of his breaking down in tears on 43 minutes.
Whatever else we have to say about this match, and there's a lot, that one is on Steven Gerrard's head and no one else.
How staggeringly two-faced of our manager to attack Steve Clarke, rightly, over the NT's careless handling of Ryan Jack, then himself start a player who's had no football in two months, a player whose game relies on pressure on the legs more than most.
Kent, coming in from the cold, was obviously bursting to start, and his effort levels were sky high, but his body was NOT ready for that. And he got 43 minutes before his hamstring was pulled and now we lose our best player for up to a month.
All because of a poor, and naïve decision on the part of Gerrard to play him.
Fuming doesn't cover how we feel about all this, so if our opinion is too emotional for you, so be it.
We'll probably get dog's abuse from our readers for criticism of the man, but he's made two absolutely massive blunders two matches in a row – first was the shambolic management against Celtic, second was yet another bizarre XI featuring a player who wasn't ready to start.
Maybe a cameo late on, to get him up to some sort of speed, but given Gerrard's past remarks about getting players up to speed to justify leaving them benched, this was just hypocrisy.
We know he loves Kent, we know how good Kent is. But Steven Gerrard's poor decision-making has now cost Rangers our most valuable player for around four weeks.
He'll probably wish he hadn't smeared Jordan Jones so badly now…