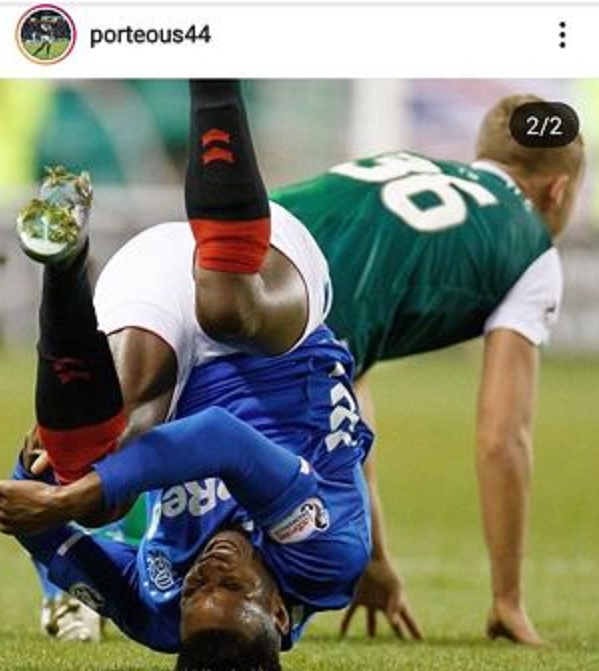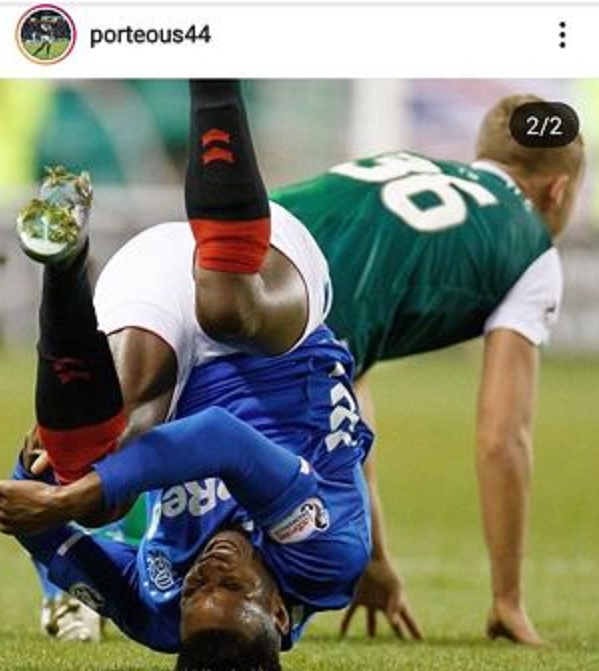 Hot off the back of the atrocity we saw on the continent last involving Graham Dorrans (and recently, Gary McAllister), and we at Ibrox Noise had to follow up this incendiary note with another, and the latest ignominious and frankly disgusting piece of filth to emanate from these shores in the name of banter and dignity.
Hibernian's Ryan Porteous joins a long line of despicable actions against Rangers, and depressingly, an increasingly long line of those perpetrated by fellow professionals, by in his case promoting a horror tackle on Rangers' Lassana Coulibaly as his 'moment of the season'.
Beyond the nastiness, how utterly sad is that? That his highlight of the season was hurting a fellow pro?
On top of Darren McGregor's turncoat elbow on Alfredo Morelos' face (yeah, yeah, we know he's a Hibee but it's Rangers and Ally McCoist who gave him his career) the real stink of festering hate aimed at Ibrox from increasing swathes of our noble game north of the border is getting so much it's requiring the windows opened and an entire ventilation system installed.
The picture, ironically, was only a few weeks before Porteous himself was injured for the season, so if ever a touch of justice was in the air, that would be it – although it takes some rank stupidity to then highlight the original offence as a piece of oneupmanship.
Don't get us wrong – we are not trying to dilute rivalry. We know Rangers and Hibs now have a history we didn't strictly have previously thanks to the remonstrations in the lower leagues. But equally there's a line we shouldn't see crossed even by fans – but fans are nasty pieces of work at times and will thrive on an opponent being injured.
Professionals are meant to be above that, to have respect for their colleagues – would Porteous enjoy working with an opponent for a Scottish national side that he did something like that to? Obviously Coulibaly is Malian so not an issue, but Porteous strikes us as the kind of immature wee boy who'd do that to any Rangers player, causing friction if both were selection for the Scotland U21s.
Indeed, being a team mate of Ross McCrorie's at that level could now cause grief at the national level that isn't needed – how is the Rangers man going to feel working with someone who thrived on hurting a team mate?
The SPL, never the most charming at the best of times, has become a really nasty piece of work now.