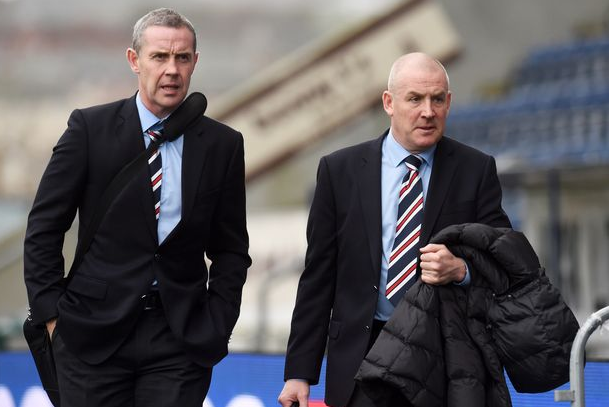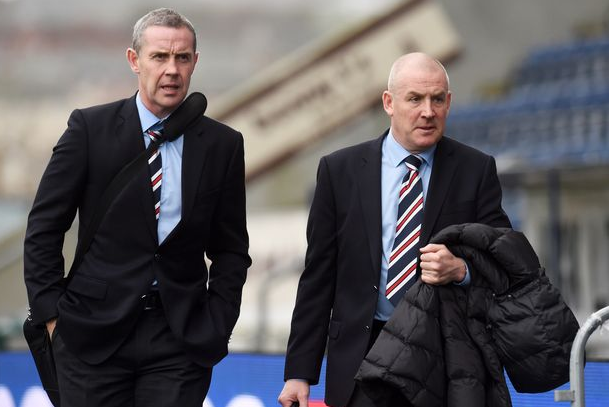 It all began with the Old Firm at Ibrox. Sky inexplicably confirmed ex-assistant David Weir, already a rather toxic individual at Ibrox having utterly sullied his glorious playing days with his ignominious departure as assistant, was to co-commentate in Govan alongside Ian Crocker.
Naturally the first reaction was 'what's HE doing there' – then, after 10 minutes, it was 'this guy can't commentate'.
The former assistant made quite a few barbs in Rangers' direction, such as praising Celtic for having a go and a few other comments which appeared laced in bitterness over how it ended at Ibrox.
And now the press have rolled him out in Old Firm week with further slights at the club and Dave King.
We know, we know, we're ones to talk, right? We've been critical of Graeme Murty, (oddly enough the one person Weir is defending (management staff union there, and the fact he and Warburton brought Murty to Auchenhowie in the first place)), but there's something quite amusing now about the routine the media in this country has of anti-Rangers sentiment every Old Firm week.
That every tabloid finds someone with a grudge against the club, usually an ex-employee, and uses them to jibe at the club from all angles, in the latest attempt at undermining us.
Weir's Way has been to attack King by saying he's hung Murty out to dry, while saying Rangers will take years to catch up with Celtic, that the job isn't attractive any more, and then topping it off by saying 2016's Old Firm win backfired and Rangers didn't even deserve the win.
Which much of this is actually not entirely false, it is interesting to hear the two-faced shenanigans of an ex-coach who claims his and Warburton's era was a success, then proceeds to undermine almost everything about the club today – as if he's almost been told what to say by a press eager to castigate the club.
We have low hopes ourselves for Sunday, and would love to be proven wrong, but guys like Weir seem to have been swallowed by the new media in Scotland, and if it attacks Rangers, it's in.