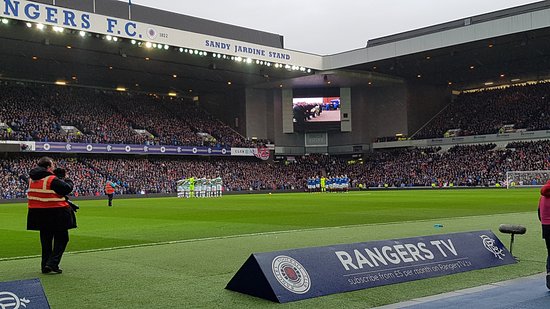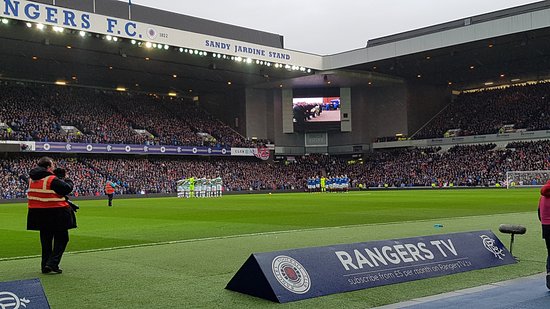 So the Rangers manager saga enters its fourth week (or whatever, we are losing count now) and as an alternative take on the whole affair, Ibrox Noise decided to bringing you a who's who of who actually wants the job.
Not necessarily those who will be in the frame for sure, but a reasonably exhaustive guide of every manager who has thus far admitted interest (or more) in taking over from Pedro.
Here we go:
Graeme Murty:
Yes, while the interim coach (who is doing a fine job thank you) is very much in the frame anyway, his comments on the job were very precise:
"I would find it difficult to turn it down, but I didn't come north of the border to become Rangers manager."
So, if offered, it would be an 'aye', but apparently the 43-year old is not looking to become Rangers' latest manager.
Frank de Boer:
Another one who has admitted he would certainly listen if offered, the ex-Rangers defender has had a pretty awful time in management since quitting his homeland, but the SPL is certainly more comparible with Eredivisie than either of the two leagues the former Dutch international has managed in:
"As a player I played football (for Rangers) for a while and the atmosphere was fantastic, you never know if it can come back. We have to look at the possibilities, but they have not contacted yet."
They may yet. We shall see.
Henning Berg:
Said to be one of many who has actually submitted an application, Berg was a very solid defender under Eck's reign, and while Rangers got him at the end of his career, there was good leadership in there. His managerial time has been alright, with a peak of 61% in Poland with Warsaw, but it has certainly got the black mark of his three months in charge of Blackburn where he managed one win in 10 fixtures. His last four jobs have also led to his dismissal so it is probably not a surprise the man is looking for work.
Steve McClaren:
Another who apparently sent in his CV, McClaren is not said to be genuinely on Rangers' radar; this might be as a result of the outcry from fans when reports broke that he was. The ex-England boss is not seen as an inspiring manager, but he could probably use the money.
Gus Poyet:
Reports the ex-Chelsea man is in the frame are not wide of the mark, and he is open to discussions if Rangers come in for him. Has not gone as far as an application (as far as we know) but would definitely be interested:
"I would [be interested in the Rangers job]. Nobody has called me, nobody has said anything but it is one of the jobs I would be interested in."
So now we know.

Tim Sherwood:
The last in the list, Sherwood is one who gets linked to pretty much every job when they become available, and he seems to be aware of this hence his comments on the Rangers job:
"Yeah I would consider any job at the moment. I will talk to anyone and see if their ambitions meet mine, so yeah certainly."
Very inspiring (!)
Anyway, that is the lot for the moment. Would you take anyone from that list?