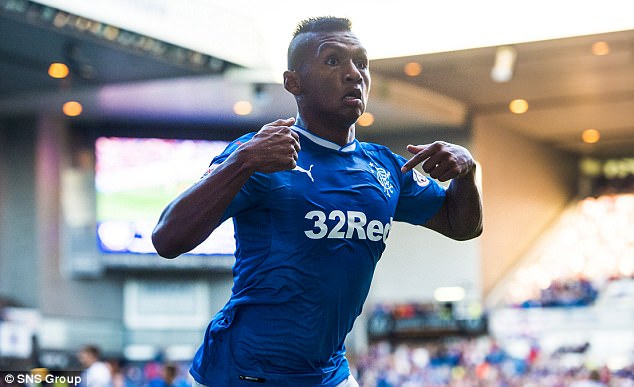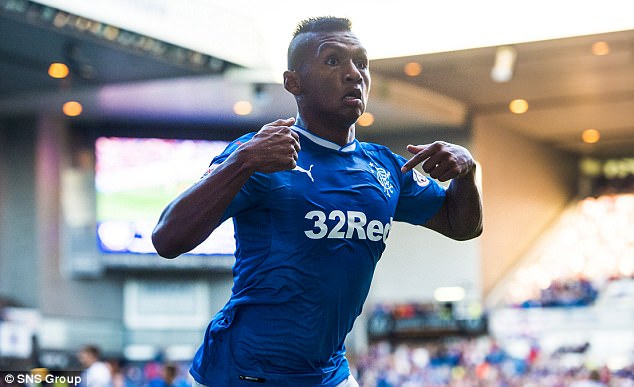 As most fans will know now, on-fire Alfredo Morelos has attracted the vultures a mere six matches into his career at Ibrox.
Topping the SPL scoring charts on his own, the Colombian hitman has been an absolute revelation – scouted by Finland and ex-Rangers striker Jonatan Johansson, the 21-year old is making the SPL look like a cakewalk, scoring all range of goals.
His head against County was incredible, and his clinical grass-cutter against Thistle on Friday was on point too. Despite no goals, and one near miss, he also had a fine match last night. This ex-HJK goalgetter is becoming, quickly, Rangers' prize asset and by some distance our best player.

Unfortunately the downside is he is gaining unwanted attention from an increasing number of English sides, all of whom can likely offer considerably more money to the striker than Rangers can.
Aston Villa, Barnsley, Bristol City, Derby County and Reading are said to be interested so far, but if he keeps his prolific scoring up, you can be quite sure English Premier League sides will join the hunt.
This could already make keeping him in January very difficult indeed.
It is a vicious circle. Rangers want him to keep scoring and doing what he is doing – but the more he does, the more attention he will attract.
For his part the forward has kept his head down and let his football do the talking, and talking it most certainly has done. Rangers can ask little more than the contribution the Colombian youth international has made, and now the question is when the serious bids likely start to arrive in January, will Rangers be tempted to sell or keep their prize asset.
Obviously us fans want to keep our best players, but when the English giants come in, it is hard to fend off. Naturally Bristol and Villa do not quite qualify as 'English giants' but it is the start of the period when bigger and richer teams will start to join the queue and bids of £5M and onwards will be very hard to reject.
But let us hope we are in a position by early next year to dismiss any interest in him, and let him keep on scoring in the colour of Light Blue.